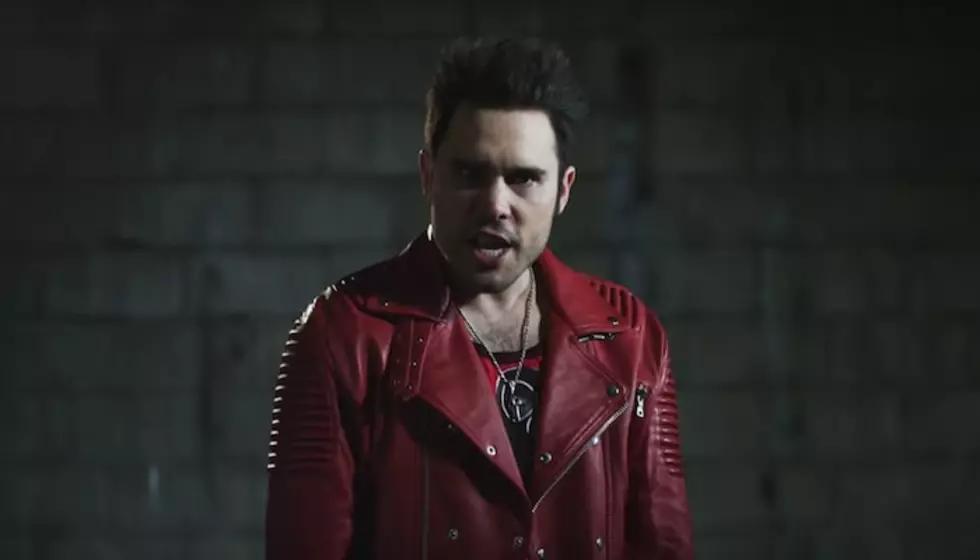 Attila, DGD, ETID, more stand up to Trapt during racist Twitter rampage
[Photo via YouTube]
Beginning on March 15, the official Trapt Twitter account and singer Chris Taylor Brown have been on a meltdown of mythical proportions. They've taken on everyone from Captain America to your average Joe. Well, some other musicians such as Kellin Quinn, Tillian Pearson from Dance Gavin Dance and Tyler (Telle) Smith from the Word Alive have fired back.
Other bands and musicians like Power Trip, Eric Vanlerberghe and Dylan Bowman from I Prevail also clapped at Trapt. The former even challenged Trapt to a concert showdown to see who could draw a bigger crowd. 
We'll start from the top if this seems like a parody to you. 
Trapt, best known for the 2002 hit "Headstrong" took the opportunity to attempt to boost 
Donald Trump
's approval rating (and 
Nickelback
's) during this 
coronavirus
 quarantine. Beginning on March 15, the band disagreed with a Tweet by Captain America actor Chris Evans regarding coronavirus. 
From there, Trapt began unloading all of their feelings on everybody who was in their line of sight. 
The total of tweets and replies is too many to entirely include. We'll include some, but to keep it brief, Trapt started the hashtags #whiteprivilegedoesnotexist and #nooneisbeingoppressedin2020. They also championed Nickelback and loved flaunting about their royalty money from the aforementioned "Headstrong."
As of March 19, the responses and tweets by Trapt were over 900. We're certain that number has far been surpassed. 
Well, some members of the music scene are firing back at Trapt and their "Headstrong" mentality. 
Pearson of Dance Gavin Dance engaged in quite a lengthy conversation with Trapt regarding the number of streams of both bands and money they made. Trapt, or Brown, seemed to have no idea what they were doing. It all started with a tweet by Noah Sebastian of Bad Omens. 
Chris Fronzak
Atilla
Sleeping With Sirens
Every Time I Die
the Acacia Strain
One of the greatest parts of this whole Twitter storm is that Riley Gale of Power Trip challenged Trapt to a showdown.
The entire situation is absolutely bonkers and frankly, disgusting. We have no idea how it'll shake out. It's certainly helping to pass the time during this quarantine.
[envira-gallery id="199143"]