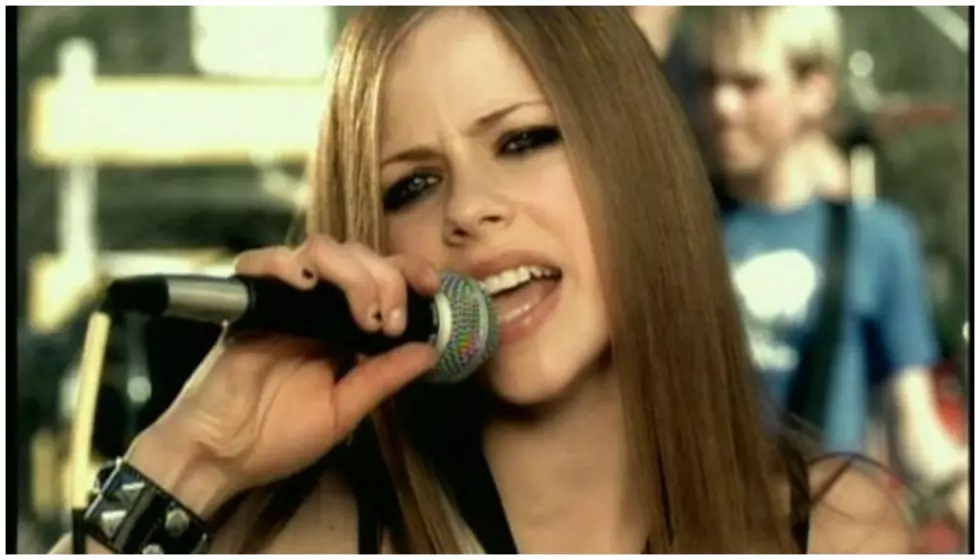 QUIZ: Do you remember the lyrics to Avril Lavigne's "Complicated"?
[Photo via Youtube]
Avril Lavigne has been a scene staple since her debut album, Let Go, hit stands in 2002, with hit singles "Sk8er Boi" and "Complicated." She's been busy at work collaborating with Travis Clark of We The Kings on "Head Above Water," and she released the single "We Are Warriors" in late April. 
Though live concerts aren't taking place, Lavigne is hosting her very own livestream Saturday, Oct. 24 to raise money for the Avril Lavigne Foundation, her fund that benefits those suffering from Lyme disease. 
To prep for this amazing live concert and remember all of her classic pop-punk hits, let's see how well you remember the song that started it all: "Complicated."
More on Avril Lavigne
Avril Lavigne is hosting #FightLyme With Avril and Friends, a livestream concert, Saturday, Oct. 24 at 5 p.m. PST to raise funds for those affected by the debilitating disease she has experienced herself. 
The event will be hosted by actor Wilmer Valderrama, best known for portraying Fez in That '70s Show. Rob Thomas, OneRepublic and Alessia Cara will also be performing during the live show.
Individual tickets cost $25 and VIP merch bundles including a limited-edition shirt and admission will be $60. Fans can also purchase a VIP soundcheck pass for $149, which includes admission, a limited-edition T-shirt, access to the livestream as Lavigne soundchecks and a Q&A session. All tickets can be found here. 
All proceeds will go directly to the Avril Lavigne Foundation and the Global Lyme Alliance.
"I'm so excited for fans and friends from all over the world to join me and my very special guests for #FightLyme, which will benefit the Lyme community," Lavigne says.
Fans located outside of the United States will have access to the livestream for 48 hours should they not be able to watch the stream air live. This is the only time you can see Lavigne perform in 2020, so grab your ticket here if you haven't already.