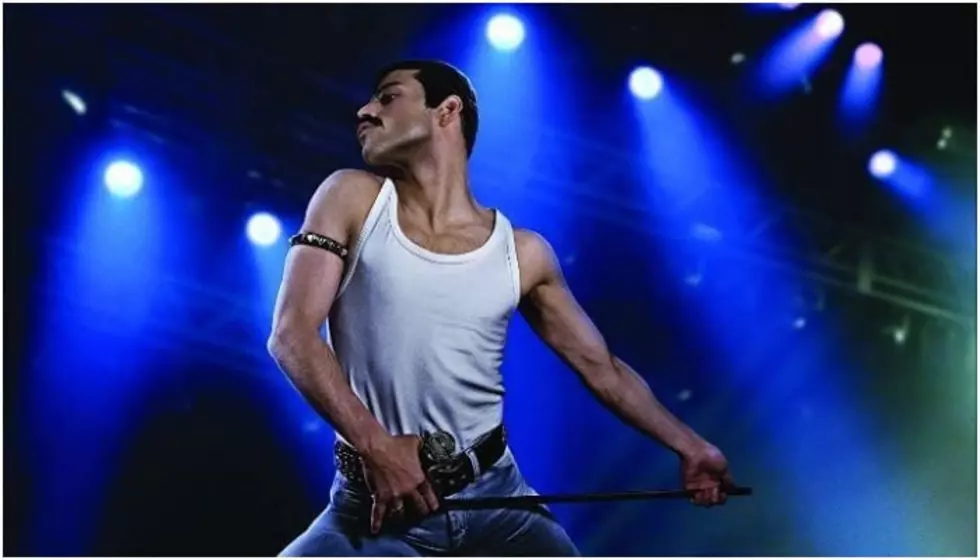 'Bohemian Rhapsody' breaks box office records opening weekend
[Photo by: Fox Film Corporation]
Bohemian Rhapsody is now the second highest grossing music biopic in history upon its successful opening weekend. The film grossed over $43 million-$45 million, surpassing Lady Gaga and Bradley Cooper's beloved remake of A Star Is Born.
The Queen biopic, starring Rami Malek as frontman Freddie Mercury, exceeded box office expectations, according to Billboard. In terms of music-related biopics, the film now follows 2015's Straight Outta Compton, whose box office debut totaled $60.2 million.
For comparison, A Star Is Born brought in $42.9 million while sharing the same opening weekend as Venom last month.
While Bohemian Rhapsody had a pretty hefty budget of $55 million, creators should have no problem making it all back. The biopic is currently projected to outperform Disney's The Nutcracker and the Four Realms and Tyler Perry's Nobody's Fool.
You can check out the trailer for Bohemian Rhapsody below.
While Bohemian Rhapsody had a successful opening weekend, it has also had its fair share of obstacles. The previous director, Bryan Singer was fired after being accused of getting violent on set as well as not being present to shoot. After his departure, Singer was also accused of having sexual relations with a minor.
Dexter Fletcher then took on the project and moved the film's release date up to this past weekend. The movie was originally slated for a Christmastime release.
What did you think about Bohemian Rhapsody? Sound off in the comments below.