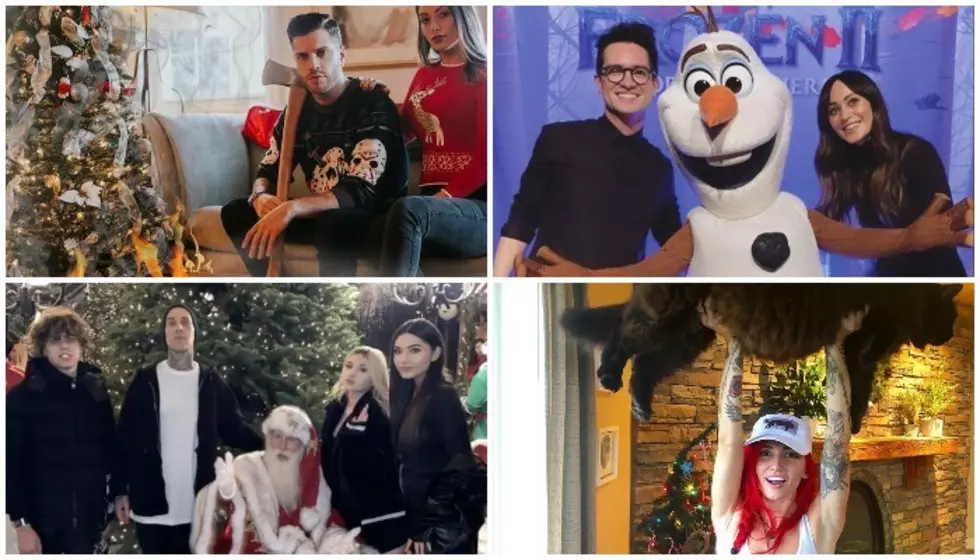 Here's how your favorite artists celebrated Christmas this year
[Photos via Instagram]
With Christmas having come and gone, we're all in a post-holiday haze of gift-giving and feast-eating with loved ones. The same can be said of your favorite artists including My Chemical Romance, blink-182, twenty one pilots, the Maine, Ice Nine Kills and more.
From new photos to sharing throwbacks celebrating the season, see what some of your favorite musicians did this Christmas below.
Mikey Way (My Chemical Romance)
The Maine
[Photo via Instagram/travisbarker][/caption]
Spencer Charnas (Ice Nine Kills)
Josh Dun (twenty one pilots)
Jared Monaco (The Maine) and Jac Vanek
Billie Joe Armstrong (Green Day)
Finn Wolfhard (ex-Calpurnia, The Aubreys)
[Photo via Instagram/sarahurie][/caption]
More on Christmas
​Recently, a video resurfaced of twenty one pilots playing a medley of Christmas tunes at New Albany Church in Columbus, Ohio in 2011.
The video shows the duo performing "Holding on to You" before jumping into seven different Christmas songs. twenty one pilots play everything from "Rudolph the Red-Nosed Reindeer" to "O Holy Night".
The person who posted the video jokingly says "please excuse the terrible quality, Cell phones back in 2011 weren't nearly as good as they are now".
Check out the full setlist of twenty one pilots' Christmas performance below with the video.
twenty one pilots holiday medley setlist
1. "Rudolph the Red-Nosed Reindeer"
2. "Santa Baby"
3. Frosty the Snowman"
4. "Santa Claus Is Comin' To Town"
5. It's Beginning To Look A Lot Like Christmas"
6. "Jingle Bells"
7. "O Holy Night"