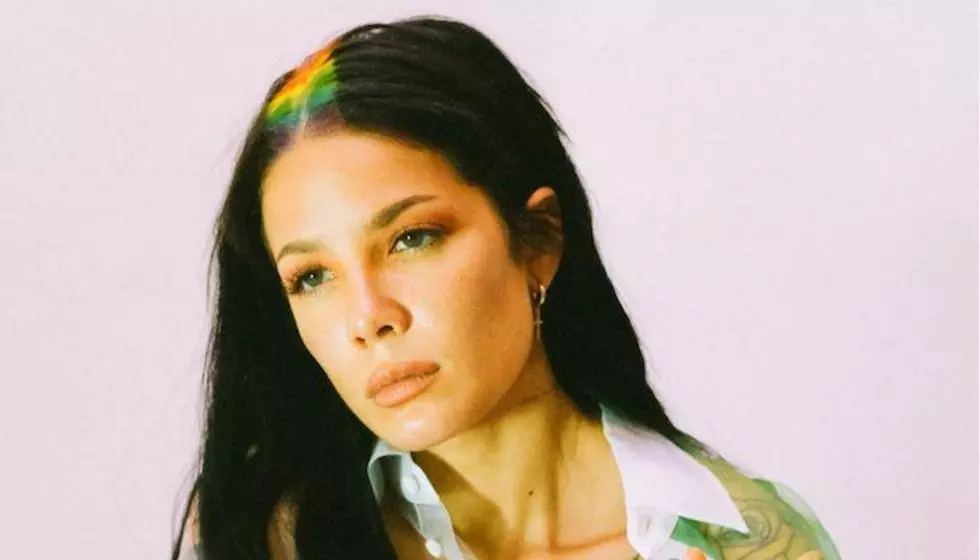 Halsey is set to star in this upcoming young adult series
Multi-talented artist and global musician Halsey is heading back to the small screen.
The "Without Me" singer is set to star in the new series The Player's Table, based on Jessica Goodman's bestselling debut novel They Wish They Were Us.
Halsey has shown off her acting skills over the years. She previously appeared on Saturday Night Live and took part in some hilarious sketches. As well, she acted alongside Machine Gun Kelly in Cameron Crowe's short-lived series Roadies.
More recently, Halsey made her big-screen cameo in 2018's A Star Is Born. The award-winning film stars Lady Gaga and Bradley Cooper.
Now, Halsey is set to co-star opposite Euphoria's Sydney Sweeney in The Player's Table. Halsey also will serve as a producer on the project which is now in development.
As Deadline reports, the series takes place at an exclusive Long Island prep school. Jill Newman (Sweeney), a high school senior, works to uncover the truth about her best friend Shaila's murder. While doing so, she also considers the role both she and her fellow "players," the members of a secret society that rules the school, may have had in her friend's death.
Halsey will play Rachel Calloway, an emotionally troubled young woman who ignites Jill's mission to find the truth behind her friend's murder. Rachel was once a member of "The Players" and left the group after graduating. As well, she dissociated herself from her wealthy family after her younger brother Graham was convicted for Shaila's murder.
Rachel returns to Long Island after her brother's conviction, believing that Graham is innocent. Together, Rachel and Jill work together to uncover the truth of really happened to Shaila and help exonerate Graham before he turns 18.
Both Halsey and Sweeney previously teamed up for the "Graveyard" video. "Graveyard" is one of the lead singles from Halsey's latest LP Manic. After hitting it off during the video's shoot, Sweeney reached out to Halsey about the project, hoping to work together again.
At this time, The Player's Table is in early development. The series doesn't have a network or platform to call home yet.
The "Graveyard" video with Sydney Sweeney is available to watch below.
Will you watch The Player's Table? Let us know in the comments below.