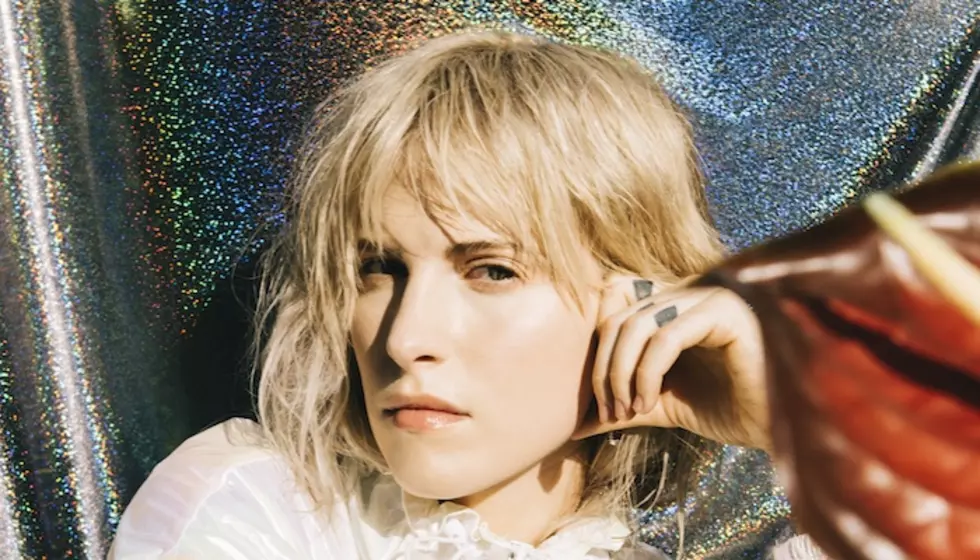 This blunder over Hayley Williams' EMA nom has already sparked memes
[Photo by: Lindsey Byrnes]
Hayley Williams has earned a nomination at this year's MTV Europe Music Awards.
Shortly after the announcement, Williams' label congratulated her on the big nomination. However, the post has caught the internet's attention for all of the wrong reasons.
Following the success of her debut solo album Petals For Armor, Williams earned a nomination at this year's MTV EMAs. She is nominated in the Best Alternative category alongside twenty one pilots, FKA Twigs, Machine Gun Kelly, the 1975 and blackbear.
She shared the nomination news on Twitter this week and asked fans to vote for her. However, she also wouldn't be mad if they chose to vote for FKA Twigs instead.
@mtvema
@FKAtwigs
This is the first EMA nomination for Williams as a solo artist. Paramore previously won the Best Alternative award back in 2010. As well, the band have been nominated in the same category in 2009, 2013 and 2014.
Warner Music
Naturally, the news spread like wildfire and Williams eventually heard about what happened.
Fans, of course, are turning the mistake into a slew of memes and tweets. Williams says that fans shouldn't let the blunder go. After all, as an artist that has been with Warner Music for years, they could at least get her name right.
@warnermusic
Good Dye Young
Along with all of this, Williams confirmed this week that she is working on a tribute for Supreme Court Justice Ruth Bader Ginsburg. RBG died at the age of 87 back in September.
As well, rumors emerged last week that Paramore may be working on some new music. Eagle-eyed fans noticed that the trio updated their social media and streaming platforms with a new photo. This change has caused many fans to believe that new music in the works.
The full of nominations at the 2020 MTV Europe Music Awards is available here.
Do you want to see "Harley" Williams win Best Alternative at the Europe Music Awards? Let us know in the comments below.