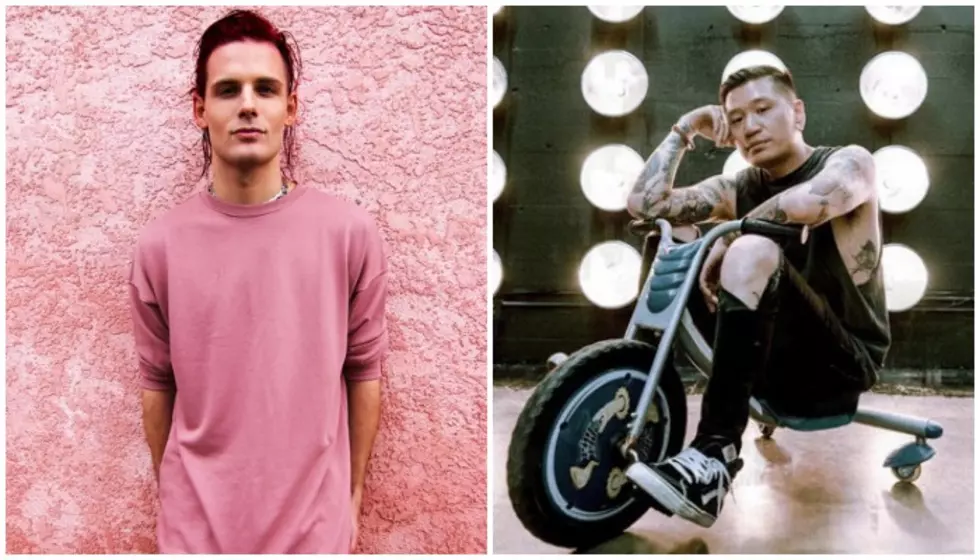 Hear shYbeast (I See Stars) and YULTRON find positivity in new collab
[Photos via shYbeast/Spotify, YULTRON/Spotify]
shYbeast (I See Stars' Devin Oliver) and producer/ DJ YULTRON have teamed up for an uplifting new collaboration.
Together, the duo wrote and produced "Got The Blood," a song that's about finding positivity in even the darkest of times.
When I See Stars' frontman Devin Oliver decided to launch his solo project shYbeast, he knew it would be full of personal storytelling. He previously told Alternative Press that shYbeast is solely his own story.
"If I release something, it's because I've put serious time and thought behind it," he said. "I see a new road with this project that I plan to walk down fully committed. Like I said, it's my story. shYbeast will be a project that molds with me, grows with me."
So, it's no surprise that when it came time to collaborating with YULTRON, shYbeast took inspiration from his own life. The duo joined forces for "Got The Blood," an uplifting song that is all about searching for positivity when all seems lost. For shYbeast, it was a particular time in his life that led to writing the song's lyrics.
"I wrote 'Got The Blood' as I was moving from Detroit to Los Angeles last year," he says. "All that change in such a short period of time led to a lot of self-doubt, isolation, & put me in a really dark place. With everything going during this pandemic I think this song will really hit home."
Similarly, YULTRON created the instrumental for "Got The Blood" during a rather difficult time in his own life.
"I was going through a tough time and struggling with my mental health when I did the instrumentals for 'Got The Blood,'" YULTRON says. "I wanted to create a song that made me feel inspired and uplifting."
Both shYbeast and YULTRON have been friends for quite some time. The two bonded over their shared love for bands such as Taking Back Sunday, the Used and Death Cab For Cutie. When they began working on "Got The Blood" together, YULTRON shares it all came together effortlessly.
"Devin and I vibe really well together and when he just sang the first few bars, I knew instantly this was going to be a great collaboration," YULTRON says. "I hope that this song can help motivate and inspire people to keep pushing. I know a lot of times we are the hardest on ourselves and sometimes we just need an extra push to keep going. This song is meant to be one of those things to help."
"Got The Blood" follows up shYbeast's most recent single "Middle Of Love" which was released earlier this year. Along with releasing material for his solo project, I See Stars are currently working on their next album. shYbeast told Alternative Press back in July just how his solo project has influenced the band's new music.
Stream "Got The Blood" below.
What are your thoughts on YULTRON and shYbeast's new collab? Let us know in the comments below.