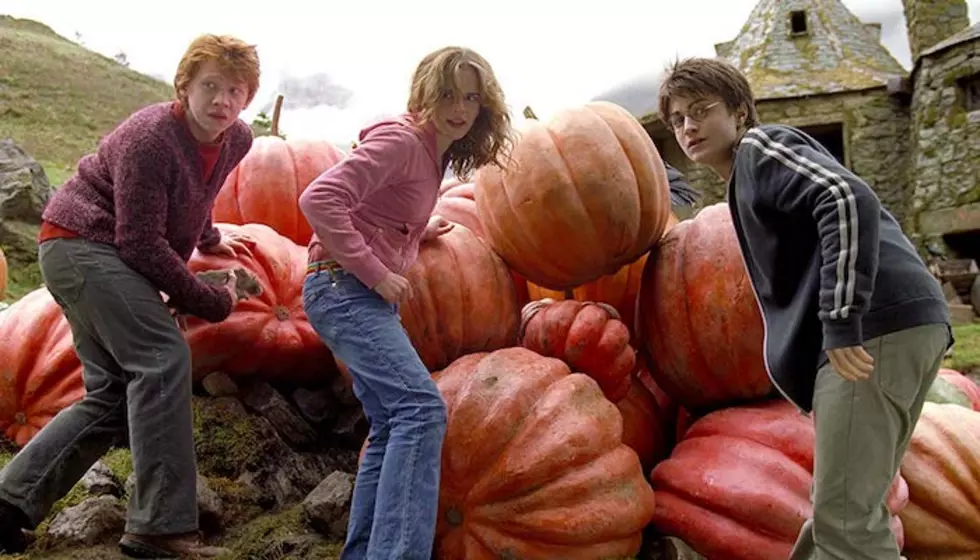 It looks like a 'Harry Potter' TV series may be in the works at HBO Max
Fans may not be waiting too much longer to see the world of Harry Potter return to screens.
According to new reports, WarnerMedia has a Harry Potter TV series in early development at HBO Max. As reactions to the reports continue to pour in, J.K. Rowling has begun trending on social media.
2020 truly treated Potterheads to a slew of new Harry Potter content. Thanks to Tom Felton's social media presence, he brought fans the wholesome content 2020 really needed. From reuniting with his on-screen father Jason Issacs to welcoming Rupert Grint to Instagram in the most Draco way ever, Potterheads have received plenty of new content in recent months.
All of this new momentum surrounding the franchise eventually led to a massive, and rare, cast reunion. Together, familiar faces from the beloved films virtually came together to celebrate the anniversary of the Sorcerer's Stone.
Now, it looks like fans may not waiting too much longer to see the world of Harry Potter return to screens. According to Variety, a Harry Potter TV series is in the works at HBO Max.
The report states that plans are moving forward to create a new series within the franchise. However, no writers or talent are currently attached to the project. As well, there are no specific details regarding the series' plot. Despite Variety's sources, Warner Bros. and HBO Max say there is nothing in development at this time.
"There are no Harry Potter series in development at the studio or on the streaming platform," Warner Bros. and HBO Max said in a statement to Variety.
In 2019, Daniel Radcliffe revealed that he expects a Harry Potter reboot to happen at some point. However, it sounds like he has no plans to be part of it.
"It will be interesting to see how long those films stay," he told IGN. "It feels like there's a sacredness around them at the moment, but that'll go, the shine will wear off at some point. It'll be interesting if they reboot them and just do the films again or do a series; I'm fascinated to watch."
Back in December, Rupert Grint got a lot of fans excited when he revealed whether or not he would ever reprise his Ron Weasley role. Shortly after, he also opened up about the ongoing controversy surrounding J.K. Rowling.
The Harry Potter author has been under fire over the past year for her anti-trans comments. From following anti-trans accounts on Twitter, sharing anti-trans articles and even penning her own 3000-word essay, Rowling has received a lot of backlash.
In August 2020, Rowling returned her 2019 Kennedy Human Rights award after Kerry Kennedy denounced the author's transgender comments. Then, her new book Troubled Blood sparked even more controversy due to its main storyline.
Although Rowling has received support from Hagrid actor Robbie Coltrane, other actors have openly criticized the author's comments. Last year, Fantastic Beasts star Eddie Redmayne distanced himself from Rowling before further clarifying his stance on the situation. As well, Rupert Grint also denounced Rowling's comments in a statement.
"I firmly stand with the trans community," he said. "Trans women are women. Trans men are men. We should all be entitled to live with love and without judgment."
Harry Potter
J.K. Rowling
Harry Potter
Do you want a Harry Potter TV series to happen? Let us know in the comments below.