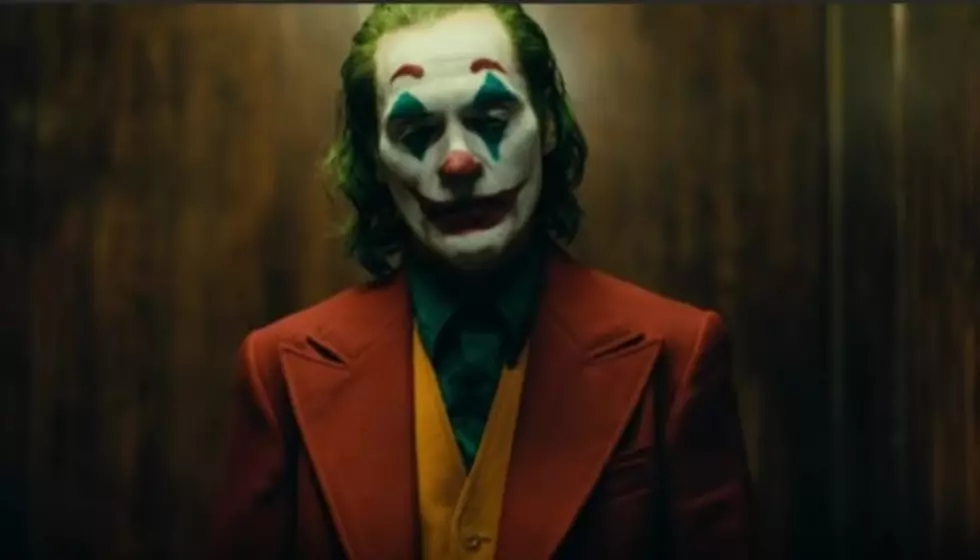 'Joker' gets Starbucks secret menu drink inspired by villain's iconic smile
[Photo via YouTube]
If you are a fan of the new Joker film starring Joaquin Phoenix, you need to try this new Starbucks secret menu item inspired by the movie. 
The recipe puts an evil twist to the traditional Matcha Green Tea Creme Frappuccino. 
To order the beverage, you have to ask the barista to draw a smile on the inside of the cup with strawberry syrup. Then, ask for a Match Green Tea frapp topped with matcha whipped green and drizzled with chocolate, according to Totally The Bomb. You can see what it looks like below. 
Recently, we've gotten secret menu items at Starbucks inspired by The Nightmare Before Christmas, Maleficent and It Chapter Two. Officially, Starbucks' secret menu doesn't even exist. So be kind to your baristas and know everything that'll go into your drink and order as such.
Joker debuted in theaters less than two weeks ago. You can see the trailer for the film below. 
More news
Joker has made its fair share of headlines since it's been released, mostly for the violent content in the film and the possible real-world implications it can have. 
However, most recently, a certain scene of Joaquin Phoenix's portrayal of The Joker has been glorified as a meme.
The art of meme-ing is no laughing matter unless it's in this case. Fans and haters turned the scene of Phoenix's character Arthur Fleck (Joker) walking through a hallway laughing into comedic gold. They simply replaced Phoenix's laugh with other notable laughs. Witness the genius below.
What do you think of the secret Joker frappuccino? Sound off in the comments down below!
[envira-gallery id="197607"]