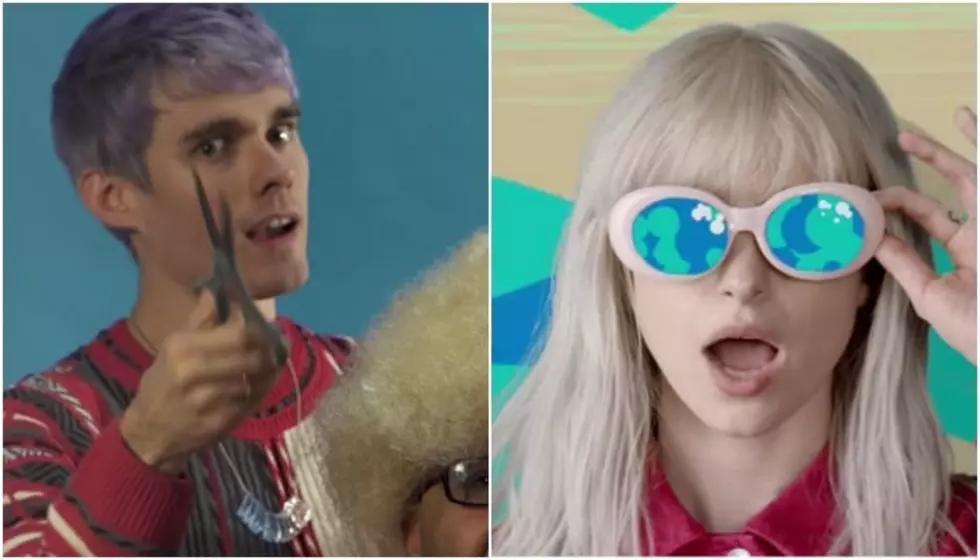 If your favorite musicians were teachers here's what would happen
[Photos via YouTube]
Imagine a school where every teacher rocks and no class is worth skipping. We took the liberty of matching some of your favorite musicians with what subject they would teach in school. Let's take a look at your schedule for the semester.
First Period: Math with Mr. Whibley
With a band appropriately named Sum 41, we say lead vocalist Deryck Whibley, who has also had experience as a record producer and manager, is best suited to teach a class all about numbers. If he can bust out some hit albums, we figure he can bust out a few equations, too.
Second Period: French with Monsieur Bouvier
Most die-hard Simple Plan fans would know that the band hail from Montreal, the busiest city in the Canadian province of Quebec. Therefore, it should serve as no surprise that the entire band including frontman Pierre Bouvier are fluent in French. Très merveilleux!
Third Period: English with Mr. Wentz
Since the early 2000s, Fall Out Boy bassist Pete Wentz has been known in the scene as a master of lyricism. His literary contributions sure don't stop there as he has also written two books—The Boy With A Thorn In His Side and Gray—and a five-issue comic book mini-series titled Fall Out Toy Works.
Fourth Period: Science with Ms. Williams
After delving into the synth-pop sounds of After Laughter, Paramore frontwoman Hayley Williams has transformed her image into a prismatic powerhouse. Her new eccentric look, paired with producing her own line of vivid hair dye, goodDYEyoung, can be directly translated to the world of science.
Fifth Period: U.S. History with Mr. Armstrong
We can't even begin to fathom how intense a lesson in American history (mainly, politics) taught by the one and only Billie Joe Armstrong of Green Day would be. We're sure it'd be a truly memorable class loaded with a breadth of knowledge and plenty of heated debates.