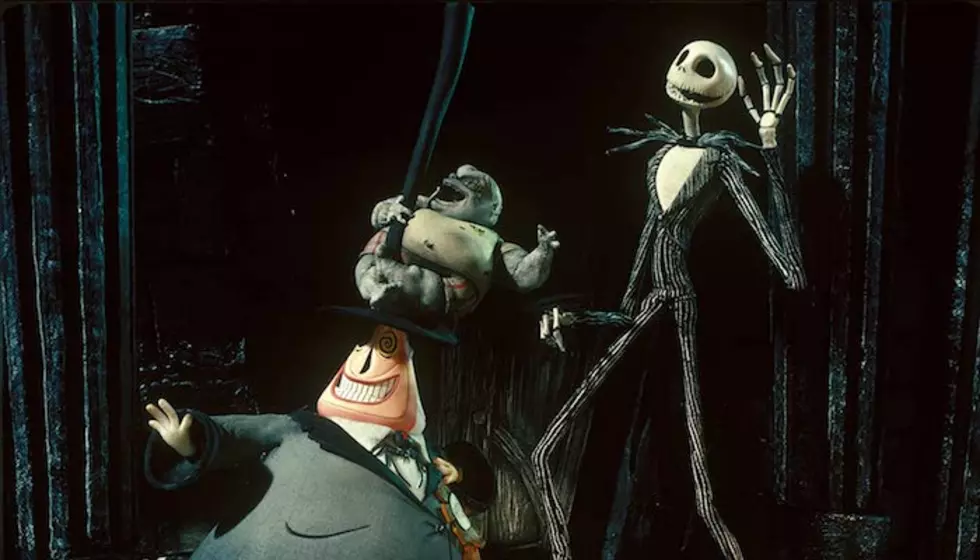 This may be the closest thing to a live-action 'Nightmare Before Christmas'
[Photo via Disney]
We are just 24 days away from Halloween 2020. To help us get ready for the spooky season, Broadway and Nightmare Before Christmas are teaming up for a special one-night event.
Various Broadway actors are taking part in a virtual benefit show where they will be performing classic songs from the Tim Burton film.
The new event is being organized by Tony winner James Monroe Iglehart along with the cooperation of Burton, composer Danny Elfman and, of course, Disney. The Nightmare Before Christmas Halloween Benefit Concert is bringing together some of Broadway's most talented individuals for one special night.
Along with Monroe, the cast includes Rafael Casal, Adrienne Warren, Danny Burstein and Rob McClure among others. The cast is performing the entire event over Vimeo video stream. As well, they are only allowed to use items and clothing "found around their houses combined with their imaginations" to bring Nightmare Before Christmas to life.
"We are extremely grateful to Tim Burton, Danny Elfman and the Disney Music Group for allowing us the opportunity to bring our concert interpretation of The Nightmare Before Christmas to everyone this Halloween," Iglehart says.
According to Deadline, the pay-per-view concert is benefiting The Actors Fund and the Lymphoma Research Foundation. The Nightmare Before Christmas event will be available to stream on The Actors Fund Vimeo Channel on Saturday, Oct. 31 at 7 P.M. ET.
Tickets for the event are just $4.99 and are available to purchase here.
The Nightmare Before Christmas streaming event is just one of many ways Halloween 2020 is treating fans of the film. Last month, Revolution launched an exclusive makeup collection inspired by the classic film. As well, Disney partnered with Charmed Aroma to release a Jack Skellington-inspired candle that comes with a surprise inside.
Build-A-Bear Workshop recently added plushies of Zero and Oogie Boogie to its collection. The Oogie Boogie plushie even serenades you with his classic song from the Disney film.
Funko recently unveiled an Oogie Boogie Funko Soda that is already selling out. The company also previously announced its highly-requested Nightmare Before Christmas Advent calendar. As well, Disney has launched a fashion line, an Oogie Boogie holiday stocking and a Sally-inspired hot beverage hug.
Also, thanks to Dark Horse Comics, you can experience the beloved film like never before. The publisher has released a Nightmare Before Christmas graphic novel that tells the story just as we all remember it.
Are you going to watch The Nightmare Before Christmas Broadway streaming event on Halloween? Let us know in the comments below.