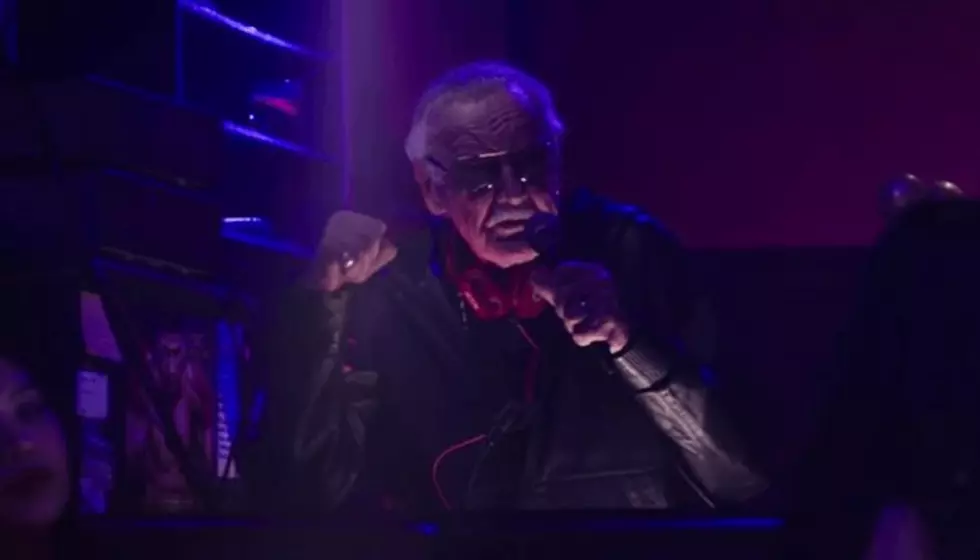 'Once Upon A Deadpool' honors Stan Lee in a touching way
[Photo via YouTube]
Stan Lee, who is best known as writer, editor and publisher of Marvel Comics, passed away in mid-November at Cedars-Sinai Medical Center in Los Angeles. He was 95.
While Lee is known for his contributions to the comics community, he is also recognized for his many Marvel Cinematic Universe cameos. While many might believe "Dapper Dog Walker" in this year's Venom was his final cameo appearance, that's certainly not true.
Once Upon A Deadpool is the first Marvel movie to hit theaters since Lee's passing. The film tones down Deadpool's typical vulgar humor first seen in this summer's Deadpool 2 for a PG-13 re-release.
Fox added some additional footage to the re-release, which plays off the fact the Merc with a Mouth kidnapped Fred Savage to parody The Princess Bride.
riffed on each other
Nickelback
WARNING: ONCE UPON A DEADPOOL SPOILERS AHEAD
In addition to the fresh footage, Complex reports the film has a new post-credits scene. Given this is the first Marvel movie following Lee's death, the film includes a special segment dedicated to him.
Lee appeared in a Deadpool 2 teaser that aired before Logan in March. However, for the actual film, only Lee's face was shown as a painting and a bust in Professor X's home.
In addition to his cameos playing out again, the special segment shows Lee reacting to Deadpool's costume and questioning why it isn't green, according to Complex.
It also includes interview footage where Lee shares his thoughts on his own legacy: "I don't think about it that much, you know? When I'm gone, I really don't care."
The clip ends with Lee's signature and 1923 - 2018 below it.
Once Upon A Deadpool won't be Lee's final Marvel appearance. In November, it was confirmed Lee will appear in two upcoming films.
Lee's agent and director Joe Russo have both confirmed Lee filmed scenes through Avengers: Endgame. This means Lee will appear in both Captain Marvel and Avengers: Endgame.
It's still unknown if Lee will appear in Spider-Man: Far From Home, which hits theaters after Avengers: Endgame. If not, it will mark the first Marvel film without him.
Avengers: Endgame just recently revealed its title, previously being referenced as Avengers 4. The first trailer was released last week. You can check out the new footage below.
Once Upon A Deadpool is in theaters now. Captain Marvel hits theaters March 8, 2019 and the untitled Avengers: Endgame arrives April 26, 2019.
[envira-gallery id="194728"]