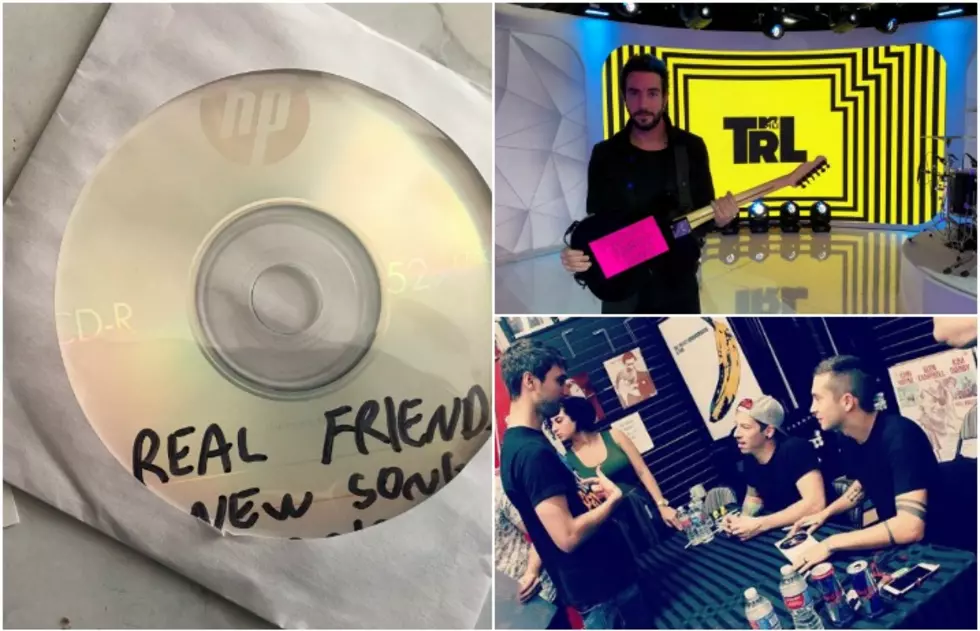 Feel-good tweets we all needed this week
[Photo by: @whatever4evr/Twitter, @kellencake/Twitter, @andrewgoldstein/Twitter]
It's been a very long, heartbreaking week for the music industry. Every day seemed to bring a new wave of bad news, making it hard to find the positives in a place we often find ourselves running to in order to escape the bad. We've complied a list of feel-good tweets that we all needed this week, to remind us that music can still be what we all need even in the darkest of times.
Below is our list of positive, feel-good tweets we hope will make your week a little bit brighter.
Read more: Hear Sleeping With Sirens' festive holiday song, "Chrismas On The Road"
Stacked Like Pancakes share their connection to Twenty One Pilots
Jack Barakat gave us Friday Night Boys throwback feels on TRL and The Today Show
Making light of Warped Tour's end... some things you just have to laugh about
Mark Hoppus is still keeping Alex Gaskarth in check
 We turned our Twitter feeds positive
This happened...
Love is still alive
There's a browser extension that turns Trumps tweets into crayon
Set It Off, Nekokat and Rad Horror announced a Christmas show that may or may not include a Mariah Carey cover