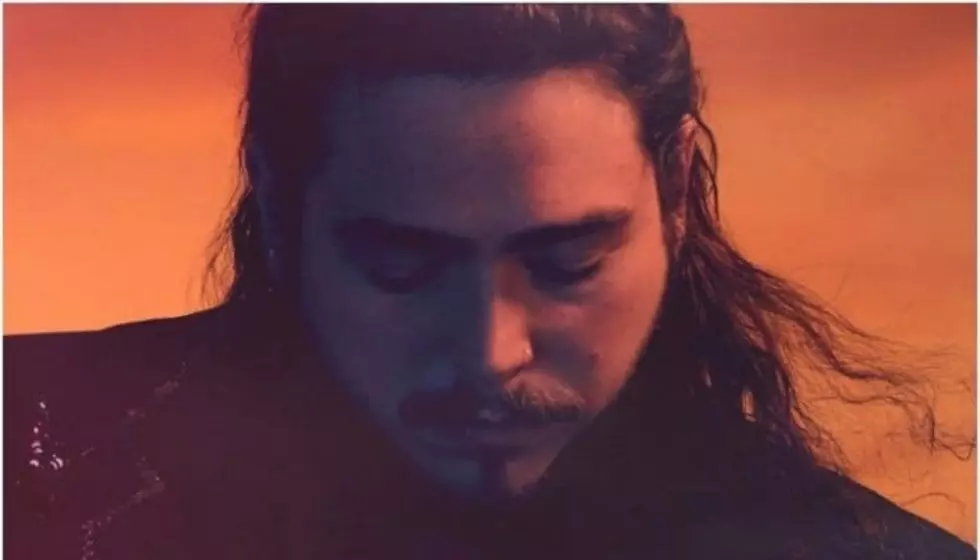 Post Malone to play Super Bowl show
Post Malone has been added to list of artists playing the Bud Light Super Bowl Festival.
The rapper is joining previously announced headliners Aerosmith on day two of the festival. Check out the list of performers so far below.
Post Malone had a pretty busy and successful 2018, and the end of the year lists prove that. The rapper has two tracks on Billboard's Top 10 songs of 2018 and appears on Apple Music's "Best of 2018" list.
Now it seems his 2019 will also be off to a great start. Post is joining the Super Bowl LIII festivities, Billboard reports.
He will be playing the second night (Feb 1) of the Bud Light Super Bowl Music Fest as a guest alongside Aerosmith.
The event will take place at the State Farm Arena in Atlanta, GA, from Jan. 31 to Feb. 2 ahead of the Super Bowl.
The first night will include performances from Migos and Ludacris, while Bruno Mars and Carbi B are headlining the final night. Lil Yachty, Lil Baby, Metro Boomin and Lil Jon are also among the performers.
You can grab your tickets and find out more information about the event here.
Who's playing the Super Bowl halftime show?
The Super Bowl halftime show performers still haven't been confirmed, but Maroon 5 seem to be the most likely band to take the stage.
In September, several sources confirmed Maroon 5 will headline the Super Bowl LIII Halftime show in Atlanta, Georgia Feb. 3, 2019.
Following the "confirmations," the NFL issued a statement, reading: "It's a Super Bowl tradition to speculate about the performers for the Pepsi Halftime Show. We are continuing to work with [longtime sponsor] Pepsi on our plans but do not have any announcements to make on what will be another epic show."
At the time, frontman Adam Levine made several hints alluding that Maroon 5 would obtain the coveted set.
"If it were me, I'd be excited, I'd be nervous," he stated. "It's like a billion, gajillion, bazillion people, and so if I were doing it, which can't confirm or deny … I just can't wait to watch."
Later, Levine addressed the rumors during a interview on The Ellen Degeneres Show. When asked about the performance by host Ellen Degeneres, Levine jokingly responded, "What the hell are you talking about?"
"It's a rumor," he continued. "I can neither confirm nor deny the truth of this rumor. It's definitely a rumor. And the rumor is a rumor that everyone seems to be discussing."
While Maroon 5 have yet to confirm their performance, it didn't stop immediate backlash including a petition that has since garnered 40,000 signatures. Even Rihanna spoke up, stating she turned down the same offer in support of Colin Kaepernick.
If Maroon 5 perform, it would be the band's first Super Bowl appearance. Last year's show saw Justin Timberlake headline for the second time, and Lady Gaga was featured in 2017.
[envira-gallery id="194356"]