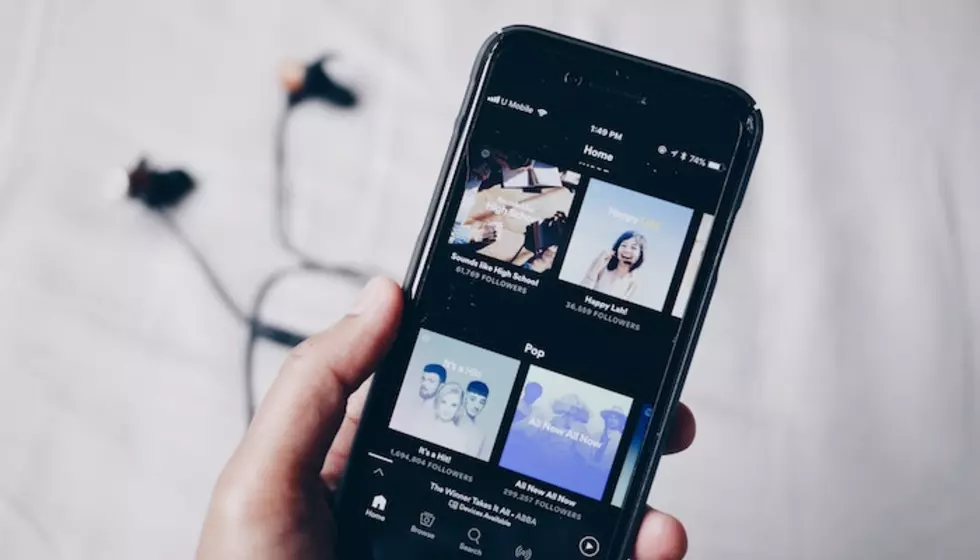 Spotify is giving away free Google Home Minis—here's how to get yours
[Photo via Unsplash]
Spotify users may recall a special offer advertised by the streaming platform last year where premium family-plan subscribers were able to receive a free Google Home Mini.
Now, it looks like a similar offer has returned, only this time, new and existing Premium users in the U.S. are eligible to snag one of these bad boys. The best part? There's no catch. Seriously.
Check out the details below!
Whether you're just now deciding to make the jump to a Premium Spotify account, or you currently have a Premium subscription, Spotify is giving you a chance to claim your own free Google Home Mini.
"So what's the catch? There is no catch," the streaming company says in a press release.
While the release doesn't specify how many Google Home Minis are available to claim, it does say they are "looking forward to rolling out new features with Google that make it even easier to discover and listen to Spotify via Google Home Mini and other Assistant-powered devices."
"We were delighted by the response of our first Google Home Mini offer last year, which is why we're excited to extend our partnership with Google and expand the offer to now include both Family and Individual Premium plans," Marc Hazan, Spotify's Vice President of Premium Partnerships, says.
It's unsure what features Spotify will roll out in partnership with Google but hey, the promotion does get you a $49 smart speaker for free.
To reserve your Google Home Mini and/or sign up for Premium, simply visit Spotify.com. If you're already a Premium user, simply click the link stating you already have a Premium account and log in. It's as easy as that.
Will you be signing up for a free smart speaker? Sound off in the comments below!
[envira-gallery id="194987"]