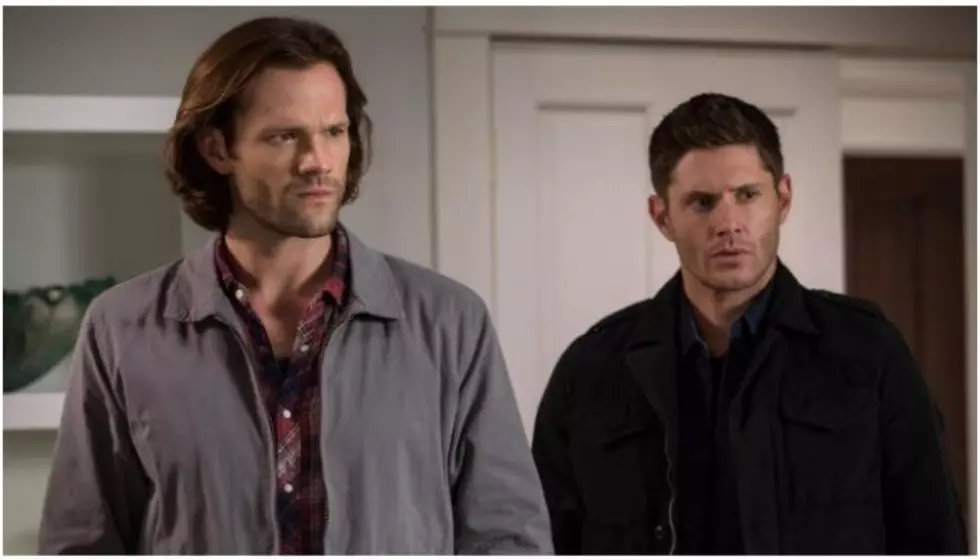 See the first teaser trailer for 'Supernatural' season 14
[Photo by: The CW]
Supernatural is getting ready to start its monstrous 14th season, and ahead of its premiere, a trailer has been revealed.
Read more: 25 Comic-Con-inspired looks to geek out over
Yesterday (July 22,) the teaser trailer to the show's upcoming season was revealed to an eager audience at San Diego's Comic-Con.
The trailer doesn't give much away, as it's more of a promotional video than anything else.
Season 14 just recently started production, so there's not much in the way of new footage to be found in the clip, but it does show some of the issues that the Winchester Brothers have come into contact with in years past, and we're pretty excited to see what's next.
Watch the trailer below:
Details of the upcoming season have been pretty quiet, but we do know that one of the show's stars will be creating some mayhem in the new season.
It was previously reported that Jensen Ackles, who plays Dean Winchester on the show, will finally be playing a new character on the show, something that fans haven't got to see from the actor in the show's monstrous 13 seasons.
Our questions of who Ackles would be playing were answered during the show's season 13 finale when it was revealed that Dean accepted his fate of being Michael's vessel.
As many fans know, Dean was destined to be Michael's vessel from the show's fifth season, where it was revealed that both Winchester brothers were both predestined to be the vessels of Michael and Lucifer.
While we're not exactly sure what this means for the older Winchester brother, we're pretty stoked to see what chaos will be caused from his decision (because, you know, there's always chaos with the brothers.)
Unfortunately, it was previously reported that the show won't be as long as it has been for its other seasons. In a new report from TVLine, it has been confirmed that the forthcoming season will air only 20 episodes, which is three episodes less than the show's normal 23-episode run.
Be sure to catch Supernatural when it returns to the CW on Oct. 11!
Watch more: Blood, guts and golden showers: Here are musicians favorite horror movies