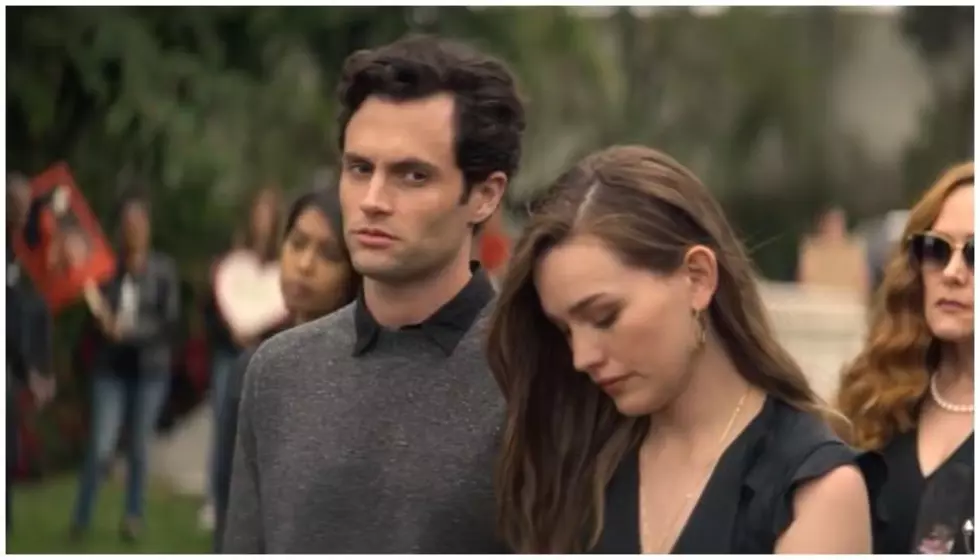 This new 'You' character is watching Joe Goldberg very closely in season 3
[Photo via Netflix/YouTube]
It looks like Joe Goldberg and Love Quinn will have a new pair of eyes watching their every move in You season 3.
This week, Netflix announced that a familiar face has joined the upcoming season as a series regular. This casting news may be particularly exciting for all of you Chilling Adventures Of Sabrina fans out there.
The buzz surrounding You season 3 has continued to build over the past few weeks. At the start of the month, the Netflix series confirmed that production for season 3 is underway after facing various coronavirus pandemic delays.
On Nov. 2, You shared the news on social media with the help of its star Penn Badgley. The actor can be seen wearing a face mask, hinting that the cast and crew are following all CDC guidelines amid the pandemic.
Now, it looks like You season 3 is getting even more interesting. Netflix has confirmed that Chilling Adventures Of Sabrina star Tati Gabrielle has joined the show as a series regular.
According to Deadline, her character Marienne is a smart librarian who doesn't let situations or outside factors impact her. As well, she is keeping a very close eye on her fellow neighbors.
Along with Gabrielle, Halloween and Nashville star Dylan Arnold has also been cast as a You series regular. Arnold plays a college student named Theo who has a very complicated relationship with his stepfather.
"Theo is wise and perceptive, but vulnerable and troubled, with a propensity to get tangled up in his loved ones' problems and to drown his own in controlled substances and dangerous behavior," Deadline says.
Both Gabrielle and Arnold join Shalita Grant and Travis Van Winkle as newcomers to the Netflix series. Deadline first confirmed Grant and Van Winkle's casting back in October.
Shalita Grant is playing Sherry, a "mom-fluencer" who invites Love into her inner social circle. Although she appears down to earth, it is soon revealed that Sherry is really only pretending to befriend Love.
Cary
So far, not much is known about season 3's plot. However, last month, Victoria Pedretti offered an exclusive update on the new season. The actress told Collider that she is looking forward to exploring the new side of Love viewers saw at the end of season 2.
"I mean, it was always happening," she said. "She was always kind of off her rocker consistently, even before the large reveal at the end of the season. But yeah, I just love when her and Joe are just going at it, you know? With all the hypocrisy. It's kind of hysterical. I really want to venture more into that."
A premiere date for You season 3 is still unknown. However, seeing as production is underway, hopefully new episodes will hit Netflix sometime in 2021 as the series teased earlier this year with a new look at Goldberg.
What are your reactions to Tati Gabrielle and Dylan Arnold joining the You cast? What do you think season 3 will be about? Let us know your thoughts in the comments below.