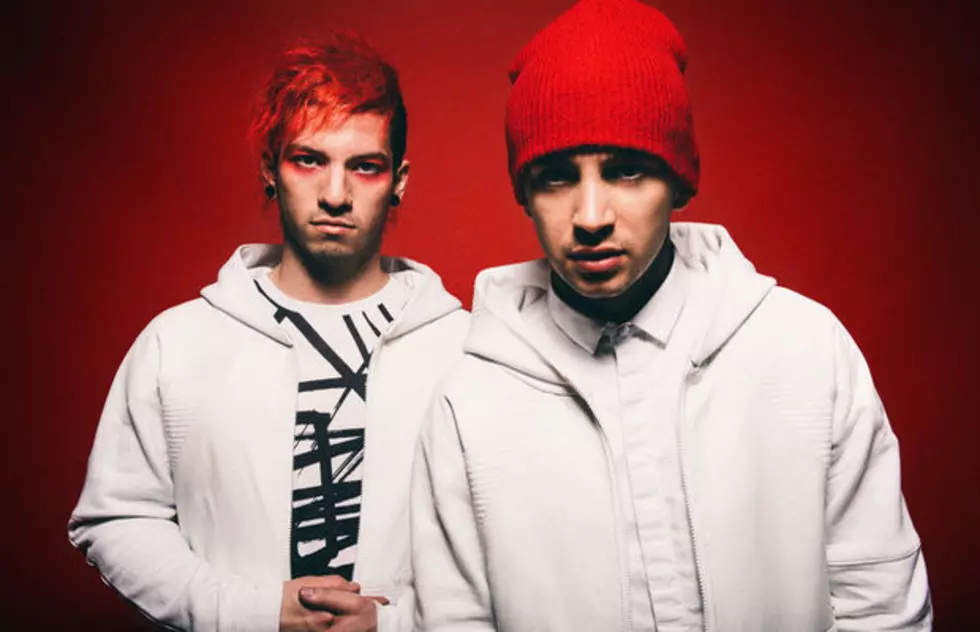 Twenty One Pilots billboards pop up, new song reportedly on the way
Deep breaths everyone, it looks like Twenty One Pilots have a new song and a new album on the way.
Read more: Twenty One Pilots just broke their social media silence with cryptic post
The news of a potential album and song being dropped is nothing new, but it seems like it's been confirmed that new music from the band is officially on the way.
Yesterday (July 8,) Arizona's ALT 93.3's the Mo Show, announced that they had a special request from Clancy coming in for today's show, and it appears that special request was for fans to guess when the band will be dropping their new song.
Listen to the snippet below:
While that's not necessarily something that points to the band really dropping anything, it does appear that a few radio stations are anticipating that the band will be dropping a new song soon.
As you might recall, one radio station recently announced, and quickly deleted, a tweet that shared that they had "new Twenty One Pilots music coming very, very soon."
So, between Clancy's request of having fans guess when the new song will be dropped and another radio station saying new music will be coming "very, very soon," we can't help but think new music is coming.
Plus, the band recently released a distorted 8-second clip to their DEMA website, which, has us thinking it could have been a snippet of a new song.
As we have noted previously, the band looks to have two new songs coming out, titled "Jumpsuit" and "Nico and the Niners," which are now listed in two different music databases.
What's more?
We reported earlier that a new era is upon us, one that was teased by the band before their lengthy hiatus. As previously noted, the band could have been teasing their new era, transitioning from a red color scheme to yellow, in their music video for "Heathens."
By the looks of their new logo and website, it's a definite possibility:
Earlier today Twenty One Pilots broke their social media silence with a cryptic tweet, and we're seriously freaking out.
It appears that the band is officially back, and it's only a matter of time before a new song is officially released.
What do you think is going on with TOP? Let us hear those theories in the comments below!