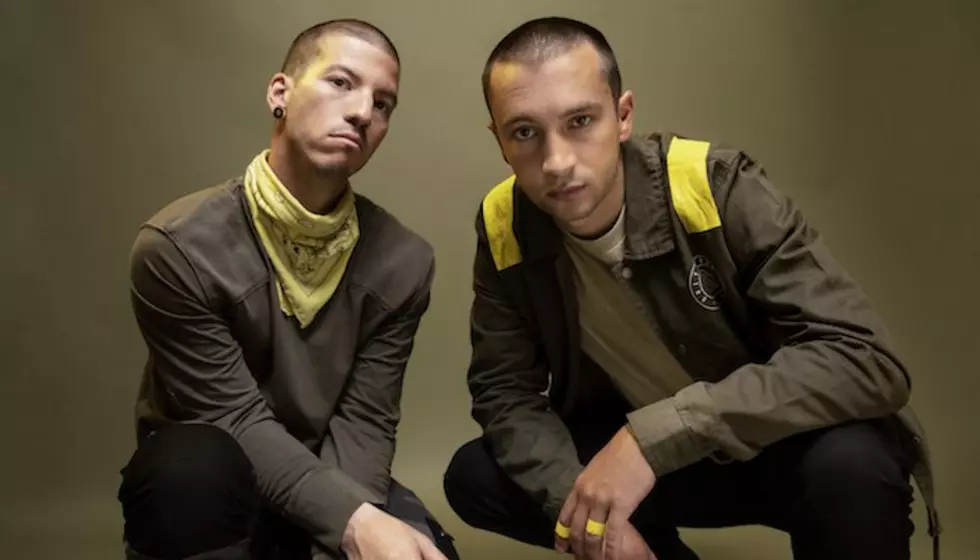 twenty one pilots unveil Ned Funko! Pop release date, merch line
Twenty one pilots unveiled a new line of Ned merch and revealed when the character's Funko Pop! doll will drop. 
In case you're in need of a Ned-fresher, the entity first appeared as a strange, white, Furby-looking creature in the "Chlorine" music video. 
Fans have gone crazy for Ned, creating their own dolls, snowmen and more inspired by him. Also, at the band's hometown show over the summer, twenty one pilots had a pop-up shop based on Ned called Ned's bayou. 
The new merch includes t-shirts, hoodies and more inspired by the creature. The official Ned Instagram account has been posting photos of the new merch, and arguably the most exciting announcement — the Funko Pop. 
The band actually dropped the Funko! figure at their exclusive pop up store in Columbus, OH earlier this year. Now, we can finally buy it for ourselves.
The figure is the spitting image of Ned, and drops Oct. 11. You can see the announcement post below. 
 

View this post on Instagram

 
You can see some photos of the new merch items below and shop the collection here. 
You can watch the "Chlorine" video below in celebration of all the new twenty one pilots merch.
More twenty one pilots news
Twenty one pilots are dropping some content for fans to sink their teeth in today with a new vertical video and merch line.
The duo released a new vertical video for their song "The Hype" on top of the "Surplus Collection" merch line.
The band's new video can be found on Spotify. They made the announcement via their Instagram account which you can see below.
"grandma let us borrow her video camera this summer. from that footage comes a new vertical video for The Hype."
Tyler Joseph and Josh Dun didn't stop at the new video though, as they also revealed a new merch line. The new merch, dubbed the "Surplus Collection," has a distinctly military-like look to it.
There's plenty of new items for fans to splurge on including jackets, hoodies, dog tags, a backpack, beanies and more. They even sell patch sets if you're the crafty type and want to make a custom twenty one pilots jacket.
Items range in cost from $13.99 to $131.99 so there is something for pretty well any price range. You can check out all of the items and order them here.
What do you think of the new twenty one pilots Ned merch line? Let us know your thoughts in the comments below.
[envira-gallery id="194728"]