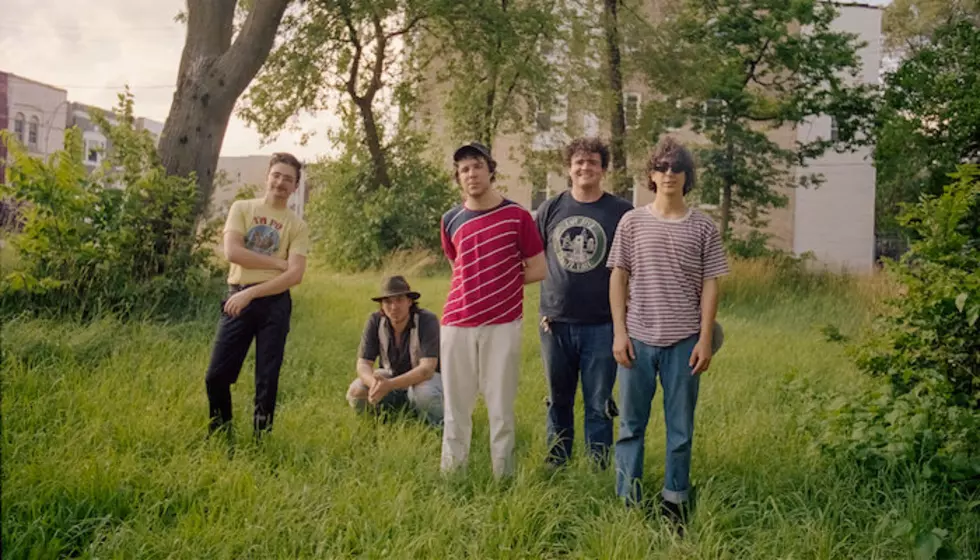 Twin Peaks offer reward to recover gear stolen in Chicago area
[Photo via Autumn Tone Records]
Chicago-based rockers Twin Peaks are dealing with quite a bit of misfortune today. Unfortunately, the band had a ton of gear stole from their trailer in their hometown Monday morning.
According to WGN the gear was taken from the trailer near the 1000 block of North Kedzie in Humboldt Park.
In a post on Facebook, Twin Peaks announced the crime and all of the gear they had lost.
CHICAGO - we had a handful of stuff stolen from us last night. It's probably going to end up in pawn shops around the city or for sale online. We'll spend the next year canvassing them in hopes of getting it all back. But we're asking for your help. If you see any of the following items in pawn shops or on Craigslist, please let us know. Anyone who finds any of these items gets free Twin Peaks shows for life and some other rewards.
The items we most deeply hope to reclaim are Colin's Fender Telecaster (left handed), Clay's Kay Custom Kraft guitar, and Cadien's Epiphone Caballero. These are especially sentimental to us.
HERE IS A FULL LIST OF ALL STOLEN ITEMS:
1. 1997 American Made Fender Telecaster - Black & White - left handed - serial No. N7313684
2. 1960s Kay Custom Kraft - brown - body looks similar to a Gibson SG - round yellow sticker w/ old looking gangster on it (sticker not in photo)
3. 1960's Epiphone Cabellero Acoustic (converted to electric acoustic, the strap pin on the butt of the guitar is an input jack)
4. 2018 Fender Mustang Bass - cream color
5. 2x 2018 Fender Princeton '65 Reissue amps
6. Midi Keyboard - Novation Launchkey 49 mkii
7. BOSS - tuner pedal TU-3
8. BOSS - Bass overdrive pedal ODB-3
9. BOSS - Flanger pedal BF- 3
10. BOSS - Phase Shifter PH -3
11. BOSS - Chorus CEB-3 
The full post and pictures of the stolen items are below.
In a statement to WGN, Drummer Connor Brodner explained the situation of the gear being in the trailer.
"We had just driven through a storm for eight hours," Brodner said. "We normally lock it up in our studio, but we had to be up early in the morning."
The thieves apparently did not cut the locks, but cut the bolts to the trailer and punched them out.
Twin Peaks stated that rewards will be issued if the instruments are located. They also said if the thieves have a change of heart, no questions will be asked.
We wish Twin Peaks the best of luck locating their stuff. Hopefully, things will turn out just fine.
[envira-gallery id="195377"]