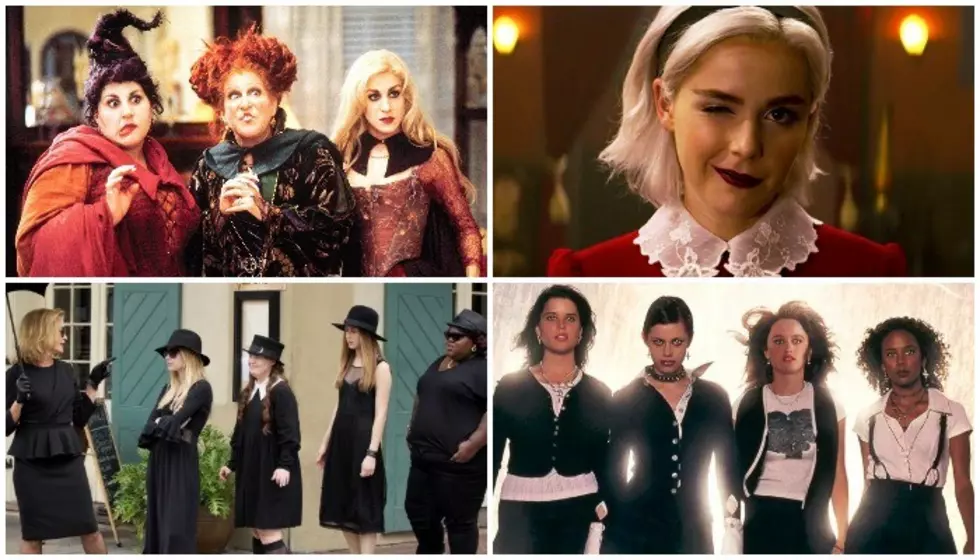 QUIZ: Build an altar and we'll tell you which witch you are
[Photos via Hocus Pocus/Disney, Sabrina/Netflix, American Horror Story/FX, The Craft/Columbia]
Are you a good witch? Or a bad witch? We're here to determine just that by pairing your magical soul to one of our fictional sister's. Do you have the cunning prowess of Rowena from Supernatural? The independent spirit of Queenie from American Horror Story? The cleverness of Sabrina or Hermione from Harry Potter? The reckless abandon of Nancy from The Craft? Or someone entirely different?
Build your ideal witch altar and we'll tell you whose coven you would fit in.
More witch-related news
Hocus Pocus fans have been running amuck for quite some time now after rumors of a possible sequel began to surface years ago. So far, not much has come of these rumors as they continue to live in a land of enchantment, at least until now.
It looks like Disney+ is reportedly working on a sequel to the magical movie with the goal being to bring back the original cast.
According to Collider, Workaholics writer Jen D'Angelo is on board to breathe life into the script for the 1993 film follow-up. Sources say D'Angelo has been tasked with bringing back Bette Midler as Winifred, Sarah Jessica Parker as Sarah, and Kathy Najimy as Mary.
With the project still in the early stages, none of the actresses are currently confirmed. However, Disney remains hopeful that they'll participate in the sequel.
Midler has made comments regarding the potential for a sequel over the last few years. In 2015, she poked fun at the lack of a second film in a tweet.
Previously, rumors of Hocus Pocus 2: Rise of the Elderwitch surfaced several years ago followed by the rumor of a potential TV remake on The Disney Channel.
The TV remake was reportedly bringing in an entirely new cast, which did not sit well with fans or Midler herself. She later told People at the New York Restoration Project's Hulaween party, "I know it's cheap. It's going to be cheap!"
While both of these remakes never made it past the rumor phase, with Disney+ taking over for this one, it could very well come to light.
Disney+ is slated to launch Nov. 12. You can find out more and sign up for the streaming service, here.