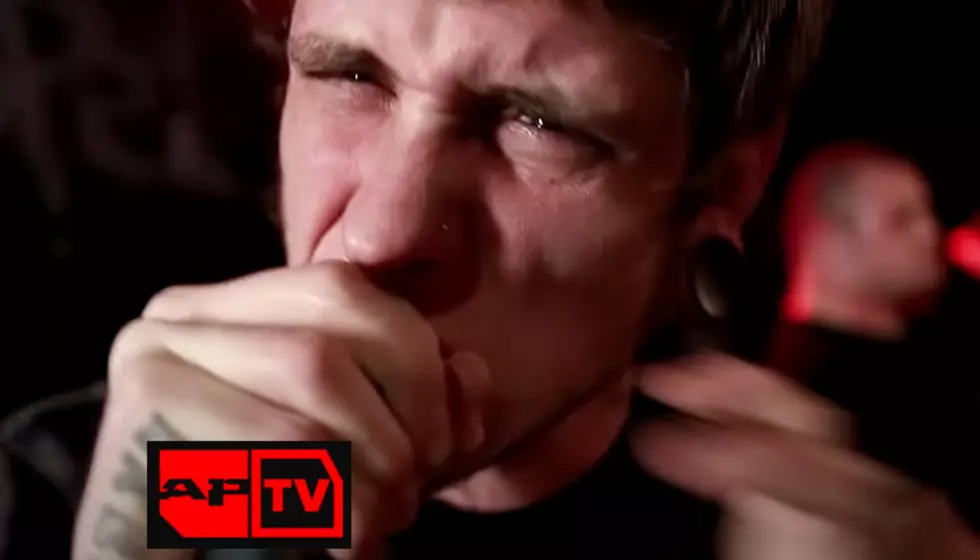 These 10 deathcore tracks will release all the rage you've pent up at home
Self-isolation is hard. Sometimes you want to flash an unkind gesture at someone through your front window. Other times you may desire to break some furniture to demonstrate your anger. Maybe you want to turn it all inward on yourself. Don't do any of that stuff. Vent your anger to our choice 10 deathcore tracks!
To be honest, we're not sure exactly where deathcore fits in the heart-rate acceleration scale. Indeed, the idea of death-metal pummeling against hardcore's hostage-taking vocal is positively cathartic. And these 10 deathcore tracks deliver the kind of fury we could be thinking in these strange times. We do shed a little tear thinking about those huge walls of death we used to collide in at Warped Tour. Remember how we used to act our rage headbutting into soft bodies back then? Now we get all riled up by the number of un-popped kernels in some off-brand microwave popcorn we bought for lockdown. It's all relative, you see.
But while the levels of rage are relative, we know that the only true anger is what you're feeling right now. Maybe it's being away from loved ones. Could be that you're gonna be stuck with them for a while. And that's why we picked deathcore tracks. Because we know there's not enough jumping around and growling in your life. Whether it's because you've got a badass case of cabin fever or you didn't buy enough Ben & Jerry's Chocolate Therapy.
Our deathcore tracks should exorcize whatever hair-trigger malevolence is coming to a boil in your skull. And that's the way it should be. Because music allows us to feel our emotions without having to escalate toward the wild-ass stuff these bands are roaring about. There's both masters and upstarts here, and we're pretty sure you could stomp a hole in your living room floor to them. Enjoy.