Billie Eilish has been taking on a lot of artistic projects in the last year, even though the coronavirus pandemic canceled her WHEN WE ALL FALL ASLEEP, WHERE DO WE GO? tour. 
She just released her documentary The World's A Little Blurry and unveiled that she wrote an entire album in quarantine with her brother and producer FINNEAS.
So far, Eilish has unveiled a few previews into her next album. Back in July, she debuted her emotional single "my future" along with an animated video. Then, in November, she treated fans to her carefree video for "Therefore I Am." More recently, she dropped her highly anticipated collaboration with ROSALÍA, "Lo Vas A Olvidar," which premiered during a new episode of Euphoria. The tracks follow up 2019's "everything i wanted" as well as her James Bond theme "No Time To Die."
Despite the new music she's released so far, FINNEAS previously revealed that fans shouldn't expect to hear her full new album during the COVID-19 pandemic.
"Billie's album, and my album, they won't be a bummer COVID record," he says. "I have a desperate desire not to release them during COVID-19. It's the vaccine record! I want it to be the album everyone's out dancing in the streets to."
Then, at the end of last year, Eilish seemingly verified that her new music era may be on the way. In December, she shared a series of Instagram Stories about the status of her new album and her iconic hair color.
As it turns out, Eilish is preparing to change her hair after the release of The World's A Little Blurry, which will mark the end of her WHEN WE ALL FALL ASLEEP, WHERE DO WE GO? era.
And most recently, Eilish seemingly confirmed how many songs are on her next album. She recently answered a few fan questions on Instagram, including one that asked how many songs are on the next LP. Eilish then cryptically wrote out 1-16 on the post.
In honor of the upcoming record, we decided to dig up 10 crazy fan theories about Eilish's sophomore album that might end up being true. You can check those out below.
She will channel Avril Lavigne in the next record
Billie Eilish said that her next album will be sound like Avril Lavigne ?? pic.twitter.com/TwTty36H8r

— Avril Lavigne Daily ❌ (@ARLavigneDaily) February 27, 2021
I hope in AL7 or BE2 ??

— That Clown Girl (@hahaharleyquinn) February 24, 2021
Eilish hasn't been shy about her absolute love and admiration of Avril Lavigne. She's previously said that the next album will sound like Lavigne's Under My Skin, so some fans think she will take the concept and run with it. There are also hopes that the two will finally collab someday, and Eilish's sophomore album feels like the perfect place. 
There will be several star-studded pop collabs
Prediction: The sophomore Billie Eilish album is going to be good, but bogged down with its insane celebrity features. I'm sure being on the next album is like the "it" thing and every single rapper or singer she's admired wants to be on it. It'll be hard to resist.

— ⤤ The Sweet Snob ⤦ (@thesweetsnob) December 1, 2020
A trusted Insider confirmed that on Billie Eilish's next album there will be a collab with Ariana Grande, he also confirmed that the song will be called "Dreams". pic.twitter.com/IQxWD4PIze

— Ana ⌲ꓸ ໍ₊̣۫ ˿ՙ⇣ (@billievibes__) January 29, 2021
Given Eilish's popularity, particularly among chart-topping artists, it wouldn't be surprising if the next album is full of collabs. Aside from Lavigne, people have mused about her working with Ariana Grande, Post Malone and more. And whether you love the idea or hate it, we'll all just have to wait and see. 
And possibly a few scene collabs
In the depths of Reddit, fans have been discussing what they'd like to see from her next album, with many saying that they'd love for Eilish to venture into more alt-rock collabs. Artists mentioned include Bring Me The Horizon, Poppy and Green Day.
The album will be called Over Party
I think "Over Party" would make a great name for @billieeilish's next album, a reflection on the ups and downs of fame in the age of social media. Billie Eilish's Over Party. It has a ring to it.

— Justin Archie ?️‍? (@justinarchie) March 29, 2020
Twitter user @justinarchie had the idea that Eilish's next album would be titled Over Party. We have to admit, it's a pretty badass idea. Eilish is highly conceptual in her work, and the title gives her plenty of room to drop Easter eggs in her lyrics and completely wow us with music videos. 
She will go full-on jazz with the record
If Billie Eilish is going through like, a jazz club crooner phase on this next album all I'm saying is I will not be even a tiny bit upset about it. my future is the optimistic soulful jam I need right now.

— tor | witchy bitch ?| chaotic good reigns supreme (@_torie) August 12, 2020
Whether you're an Eilish fan or not, it can't be disputed that she truly has a beautiful voice. She has shown us her alt-pop dark side, and some people think that she might go full-on jazz crooner with the next record. It'd be a major switch-up, but with that voice, we know it would sound good. 
She will drop the record this summer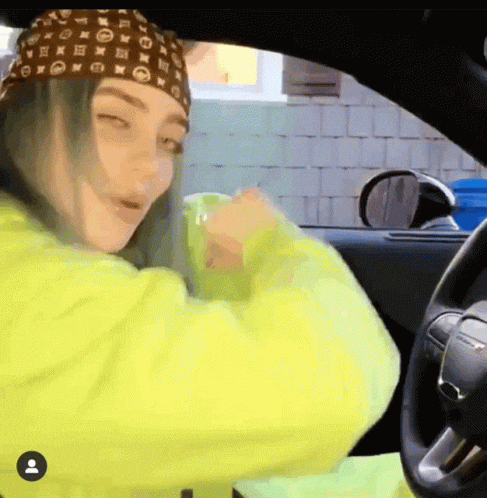 Fans on Reddit have theorized that Eilish will make more announcements about the record this spring and release it in the summer. And by that point, coronavirus vaccines will have been more widely distributed, so it would fit FINNEAS' comment about them wanting it to be the vaccine record. 
The album will pick up where her debut left off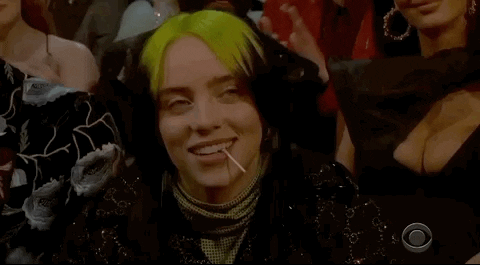 Some people on the internet have brought up the idea that Eilish will connect her two albums in some way, whether it's through the track titles, the dark/horror themes or a huge concept. Given Eilish's artistic style, we could totally see her making an anthology series out of her albums, having fans dive deep to find the connections throughout. 
"Therefore I Am" is part of a bigger sentence within the tracklist
okay so i have a very wild theory but hear me out. you know how we have a sentence in the debut album? listen before i go, i love you, goodbye? "therefore i am" seems like it's part of a sentence for BE2. what if the two albums were somehow connected with those sentences? pic.twitter.com/C4Ez017aYJ

— clarisse (@bilslonely) November 9, 2020
And with some people theorizing that she will connect the records through track titles, one Twitter user believes that "Therefore I Am" is part of a bigger sentence that will make more sense once the full tracklist drops. It definitely fits the style of the song names on her last album, so we can't count this out.
Her hair is a countdown to the album release
Theory: Billie Eilish's hair is currently a loading bar. When it finally becomes all green, we're gonna get a new album.

I will not be taking any criticism at this time

— Clark Kent (@Claire_Kaede) September 2, 2020
There has been plenty of chatter about Eilish's hair and how she plans to change the color in 2021 to signal the next era of her music. However, some people think that Eilish's green roots are like a loading bar. When her hair becomes completely green, she will drop the album. It's a little far-fetched and definitely would take a lot of hair maintenance, but it'd be sick as hell if this was her countdown clock. 
She will go red for the next album
@billieeilish now that #TheWorldsALittleBlurry is out you can take off the wig and show us your new gorgeous red hair bestie ♡♡♡

— ???? ??? ??? ???? ☁️ (@enenfermonange) February 28, 2021
Along with the hair theories, many fans believe that the next era will be marked by the color red. The cover art for "Therefore I Am" is red, and recently she's been posting a lot of photos on Instagram with red accents. And red is a completely different vibe than green, so who knows what that could mean sonically for the record.