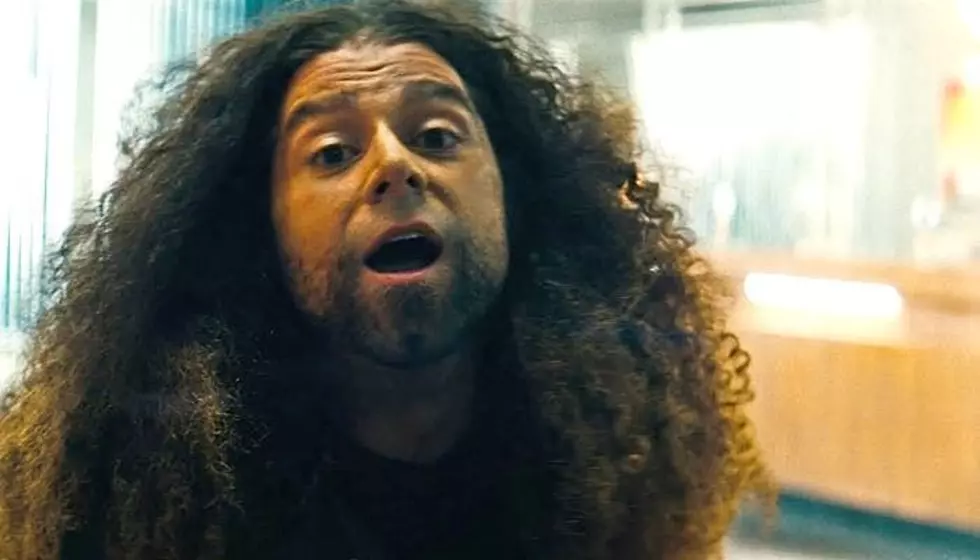 Coheed's Claudio Sanchez didn't cut his hair after all
[Screenshot via YouTube]
Well, it looks like Coheed And Cambria's Claudio Sanchez fooled everyone yesterday with a couple of Instagram posts making it seem as if the longtime long-haired musician had finally chopped off all of his signature mane. Gotcha!
But, alas, no, Sanchez has not really cut his hair at all. He sported Bieber hair and then what looked to be an actual short haircut in the follicle ruse, but he let loose last night in St. Louis to let everyone know he's still rockin' the same 'do.
"Feels good to be free," reads the recent caption on the Coheed And Cambria Instagram, an accompanying video showing Sanchez performing with the band Wednesday night. And while he covers his head with a cap early on, the singer and guitarist shows off his long locks once the song really kicks in (and he starts shredding unreal). Check it:
 

View this post on Instagram

 
So, maybe Sanchez did indeed get his dome flair "tightened up," as the musician put it yesterday on social media. But rest assured, the Coheed frontman's umistakable hair remains largely intact. For the time being, anyway!
The band's new album The Unheavenly Creatures dropped last month, and it features recent singles "Old Flames," "The Gutter" and "The Dark Sentencer." See Coheed's remaining 2018 tour dates after the vid for "Old Flames."
Did the Coheed And Cambria leader's fake haircut fool you? What's your favorite album or song by the prolific indie-prog outfit? Would you ever grow your hair long like Claudio Sanchez? Sound off in the comments section, below!
Dates:
11/09 – Madison, WI @ The Sylvee
11/10 – Fort Wayne, IN @ Piere's Entertainment Center
11/12 – Grand Rapids, MI @ The Intersection
11/13 – Louisville, KY @ The Mercury Ballroom
11/14 – Birmingham, AL @ Iron City Bham