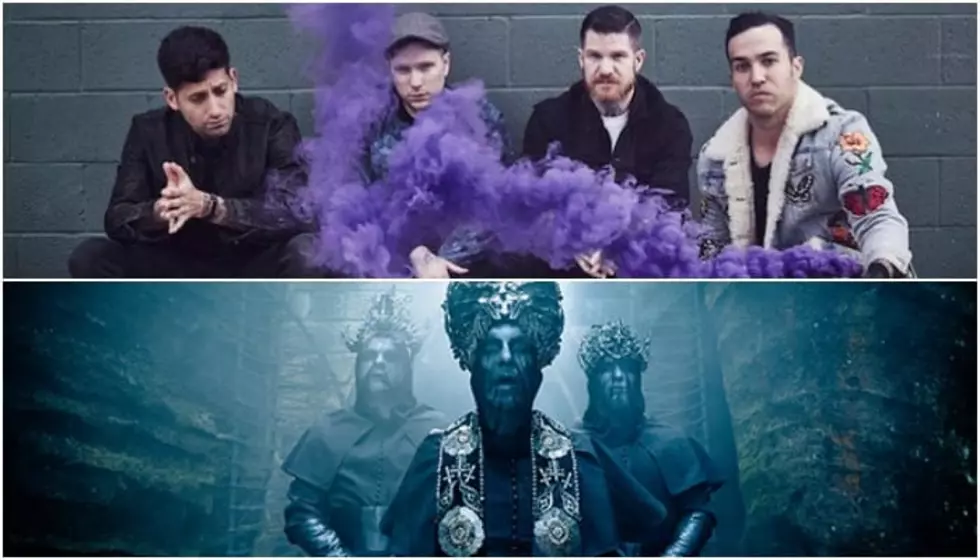 Fall Out Boy's Andy Hurley jams with Behemoth and absolutely crushes it
Watch as Fall Out Boy drummer Andy Hurley jams with Behemoth and nails it "BIG FUCKIN' TIME!"
It's no secret that Fall Out Boy drummer Andy Hurley is a a big-time metalhead. From playing some Cannibal Corpse during his drum solos to forming his own hardcore band called Sect, Hurley knows no limits behind his kit.
Earlier in the year, Behemoth frontman Nergal told Consequence of Sound that "ten seconds of the new Behemoth album would probably kill 100 emo kids."
While some will debate on whether or not Fall Out Boy are an emo band, that didn't stop Hurley from stepping up to the plate and defending emos everywhere.
Hurley had the chance to jam with Behemoth on their track "Ora Pro Nobis Lucifer" during their meet-and-greet soundcheck in Portland, Oregon on Nov 21.
Nergal documented the moment on his Instagram page, writing "Have you heard about @falloutboy?! Andy has joined us during meet and greet soundcheck and jammed ORA PRO NOBIS with us!! Nailed it BIG FUCKIN' TIME!"
Check out footage from the soundcheck, below.
What did you think of this incredible performance? Would you like to see Andy tackle more metal collabs in the future? Sound off in the comments below!
Watch more: 10 Essential Supergroups You NEED To Know