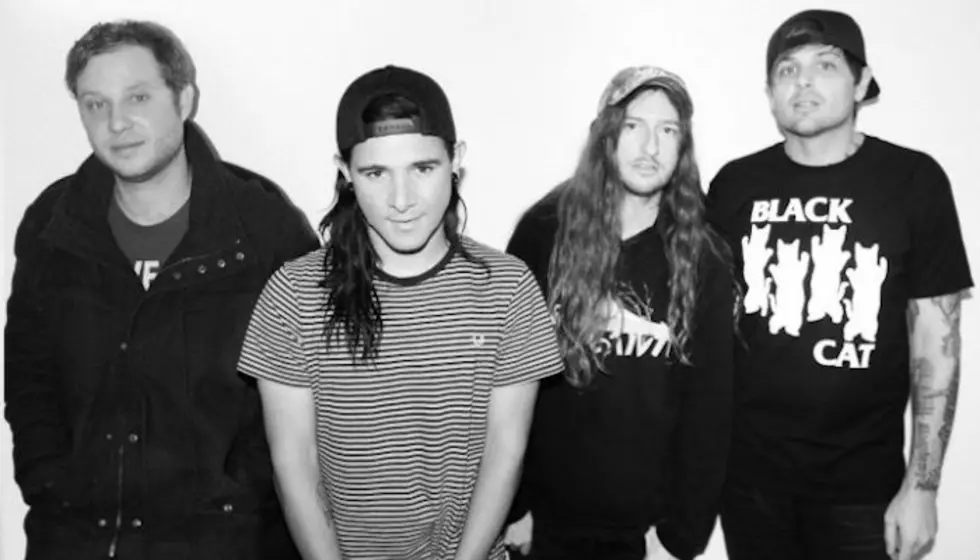 From First To Last release new song featuring Sonny Moore—listen
From First To Last have finally released "Surrender" featuring Sonny Moore after teasing it seven months ago.
The band "leaked" the song, sharing a download link on Twitter. Check it out below!
"Surrender" was officially released for free on Monday after Moore, also known as
Skrillex
, made the announcement via Twitter and leaked the record's artwork.
The song was previously leaked at Emo Nite in Los Angeles back in December 2017. Matt Good shared a photo of the band, minus Moore, after they played their set which featured the latest track.
Good was the first one to talk about "Surrender" via Twitter months ago, but it looks like Moore is leading the hype online this time around.
"Surrender" is the second song From First To Last have released featuring Moore since he left the band in 2007 to pursue his solo career as Skrillex. The first track "Make War" was released in January 2017. You can listen to that song below.
Who knows if these releases are an indication of a new From First To Last album featuring Moore, or if the band are just gifting us a couple of one-off releases. Either way, we are definitely grateful for the new song, which we will be blasting on repeat.
You can download the track by clicking on the link below:
Or listen to it here:
What do you think of the new From First To Last song? Let us know in the comments.