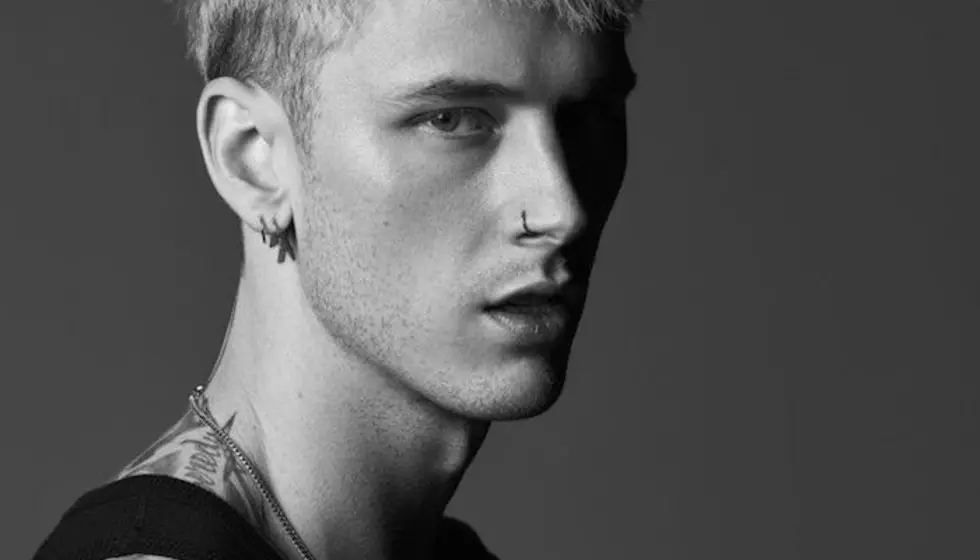 Machine Gun Kelly reflects on Eminem diss "Rap Devil" one year later
[Photo by: Justin Campbell]
The ongoing feud between Machine Gun Kelly and Eminem feels like one that will never actually end as everyone debates who actually "won." It's also hard to believe that MGK's diss track "Rap Devil" was released one year ago today.
Where has the time gone?
Speaking about his diss track "Rap Devil," MGK reveals that the track was recorded in a locker room immediately after hearing Eminem's diss on his album Kamikaze.
"I just did that on the spot, hours after that shit released," he tells Everyday Struggle podcast. "Like, fuck this motherfucker! Load the protools up. We loaded a picture of him and just rode the motherfucker.
"I did three verses, I called Cordae, played him the first three verses. He was like, 'This Em, man, you gotta go off'. I was like, 'I just went off!' He was like, 'Nah, just finish him!' I put that fourth verse, and that fourth verse was the mean shit."
MGK's "Rap Devil" resulted in Eminem responding with a diss track of his own titled "Killshot." The tracks lead to a very heated debate amongst fans over who actually won.
Now, one year after the release of "Rap Devil," MGK reflects on the anniversary by sharing a Facebook quote that states "Rap Devil was better."
"it's the 'Rap Devil' one year anniversary today...tell it happy birthday," the rapper writes in the Instagram caption.
During his interview with Everyday Struggle podcast, MGK was asked what it would take in order for the two to reconcile and gain closure, to which he replied:
"Put us on a track, see who comes harder."
Who do you think won the battle between Machine Gun Kelly and Eminem? Sound off in the comments below!
[envira-gallery id="194356"]