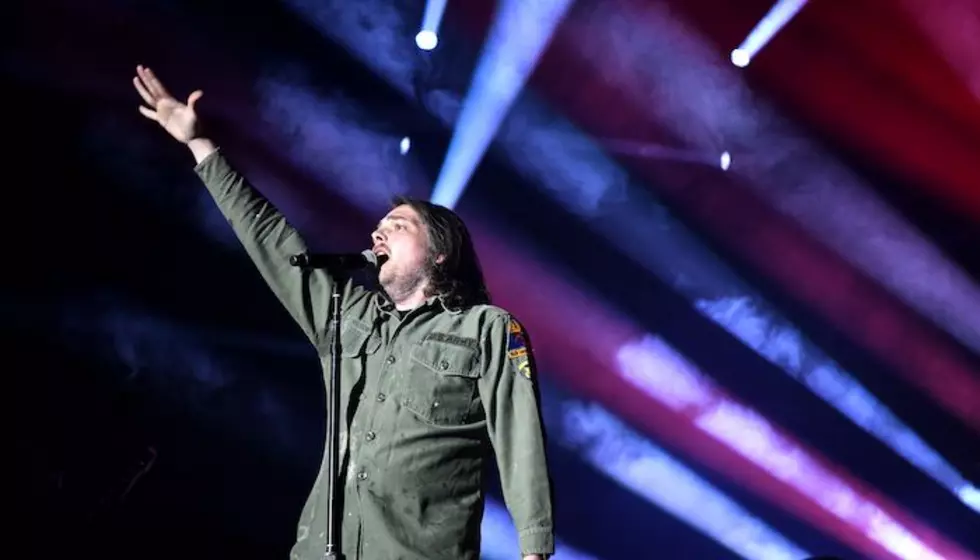 My Chemical Romance add second UK show after immediate sellout–UPDATE
[Photo by: Mark Beemer]
We all knew it would happen. The UK date for My Chemical Romance sold out almost immediately. But, unlike their Los Angeles gig at the Shrine, the band added a second date the following night. Now, My Chemical Romance has two shows booked for Milton-Keynes on June. 20 and June 21.
Of course, the second show's general admission sold out equally as quickly but for now, at least more people get to see My Chemical Romance. Gerard Way, Mikey Way, Frank Iero and the official band account also all shared another updated look at the "An Offering..." skeleton in their posts.
My Chemical Romance announced the original UK gig with a short film titled "An Offering..." A few days prior we received a Danger Days–era promo teasing what is believed to be a U.S. tour. "An Offering..." didn't give any ticket buying information but Frank Iero dropped that knowledge yesterday morning.
In the post, we also got a closer look at the shrouded figure from "An Offering..."
My Chemical Romance's first show back at the Shrine sold out immediately as well. Many chalked that up to it being a 6,300 capacity venue. Well, Stadium MK is just that, a stadium. Officially, the capacity is 30,500 but obviously that number is reduced during concerts.
In a post just one hour after the ticket on-sale time, My Chemical Romance shared that another show would happen the next night "due to phenomenal demand."
This is incredible. Thank you all so much. We have announced a second show. #MCRMK
Tickets were on sale immediately and the general admission sold out incredibly quickly. As of writing this, premium tickets are still available on Ticketmaster for a minimum of £185. That's roughly $242 for those of you thinking about traveling across the pond.
This post now gives an even better look at the skeleton figure but as reported previously, whether it's a band member or not we will leave up to eyeball identification experts.
Fans have been eager for any more information not just about this show but regarding anything surrounding "An Offering…" and more. There have been some leaks from the production team suggesting a second part, time-traveling blog posts, theories based on costumes and symbols and setlist theories. All of the cryptic posts keep our palms sweaty and our brains racing.
If you got tickets to the My Chemical Romance show, great job. We all just have our fingers crossed that an official tour announcement will be made soon. Until then, so long and goodnight. Watch "An Offering..." below and see what new theories you can come up with.
UPDATE: JAN. 24, 2020, 2:09 P.M. ET
According to both Mikey Way and Frank Iero, the second show is completely sold out.
Ticketmaster seemingly still has those premium tickets available for the latter date and those can be found here if you're still frantically searching.
[envira-gallery id="194483"]