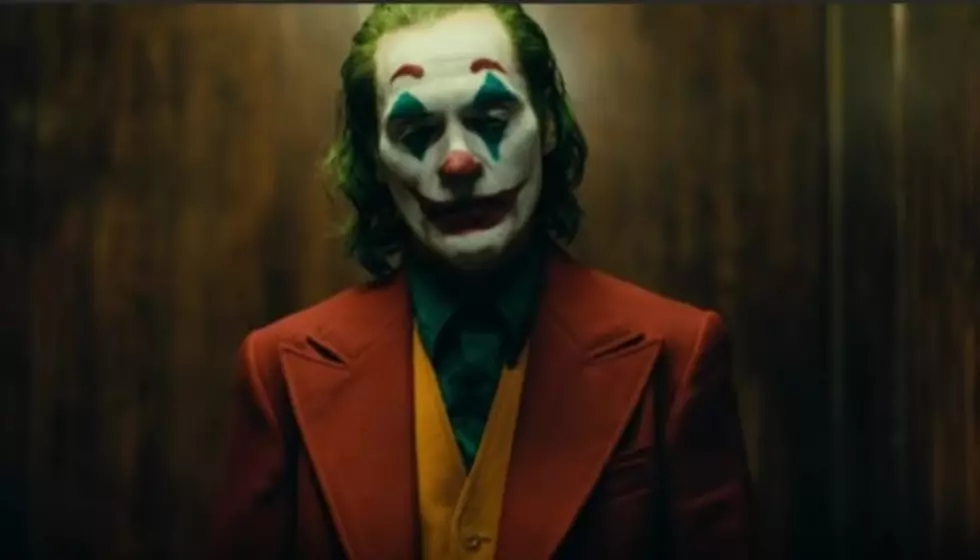 'Joker' passes 'Deadpool 2' as highest-grossing R-rated film ever
[Photo via YouTube]
Joker may be divisive amongst critics, but it is a smash hit at the box office. The DC Comics-themed flick just passed the Marvel film Deadpool 2 as the highest-grossing R-rated film ever.
Joker is still showing in theaters so it's sure to not only inch, but soar past the previous record holder.
Joker opened in theaters earlier this month and has been rocking it ever since. Currently, Joker has earned $258.6 million domestically and $526.9 million overseas. This gives the film a grossing total of $785.5 million. Deadpool 2 earned $785 million. So, the Clown Prince of Crime just barely passed the Merc with a Mouth. However, Joker has only been in theaters for a few weeks. The sky is the limit for the film.
Given its modest budget, Joker is also projected to make $500 million in profit. This would put it in the likes of Marvel's Avengers: Endgame, which is now the highest-grossing movie of all time.
Joker can thank Deadpool however, as Deadpool showed that R-rated superhero films could thrive.
Deadpool himself Ryan Reynolds congratulated Joker with the perfect tweet.
"R-Rated box office congratulatory posts aren't like the ones you're used to...," the actor shared. With it was an image of Joaquin Phoenix dancing down the now-famous steps as it reads "you motherf*cker."
At the bottom, the sentiment is signed by Deadpool, Neo, Pennywise, Jesus, Hugh Jackman, The Wolfpack, Mr. Grey. The callouts make reference to other high-grossing R-rated films Joker has passed up including The Matrix Reloaded, It, The Passion Of The Christ, Logan, The Hangover and Fifty Shades Of Grey.
 More Joker
We found out a couple of weeks ago that 30 Seconds To Mars frontman Jared Leto, who starred in Suicide Squad, was upset over the new Joker film but he allegedly went further than that.
According to The Hollywood Reporter, Leto attempted to get the film shut down as he found out about the project.
Previous reports said Leto felt "alienated and upset" when the film was green-lit.
Now it has come to light though that according to sources familiar with Leto's behavior, he not only complained to his agents but asked his manager, Irving Azoff, to call the leader of Warners parent company. His intentions were apparently to put an end to the film before it got its feet off the ground. His manager also represents Joker creator Todd Phillips.
Representatives for Leto have denied the claims when THR reached out and Azoff refused to comment. Azoff and Leto have since parted ways.
The actor apparently felt Warners had strung him along in regards to his role as Joker. The company allegedly thought Phillips movie would be a small movie and gave it a small budget in hopes it wouldn't be made after worrying about its themes.
Leto previously talked about being open to playing the Joker again. It's already been rumored that he'd be making an appearance in the upcoming Harley Quinn stand-alone movie Birds of Prey. Leto previously teased that he might be making a cameo in the Suicide Squad spinoff, though he wasn't included in the cast list.
"I would definitely play the Joker again," Leto said to Variety. "It all depends on the script and the circumstances as it always does."
Leto also commented on the Birds of Prey rumors, which he kept pretty ambiguous.
"I don't think so. You'd have to ask them," he said, adding "Well, we'll see."
During Suicide Squad filming, the actor apparently spent months annoying castmates and crew with "gifts" such as live rats, a dead pig and other ridiculous things for him to get in character. It turns out the studio wasn't happy about it and the resulting performance left Leto with little screentime.
What do you think of Joker? Sound off below!
[envira-gallery id="194987"]