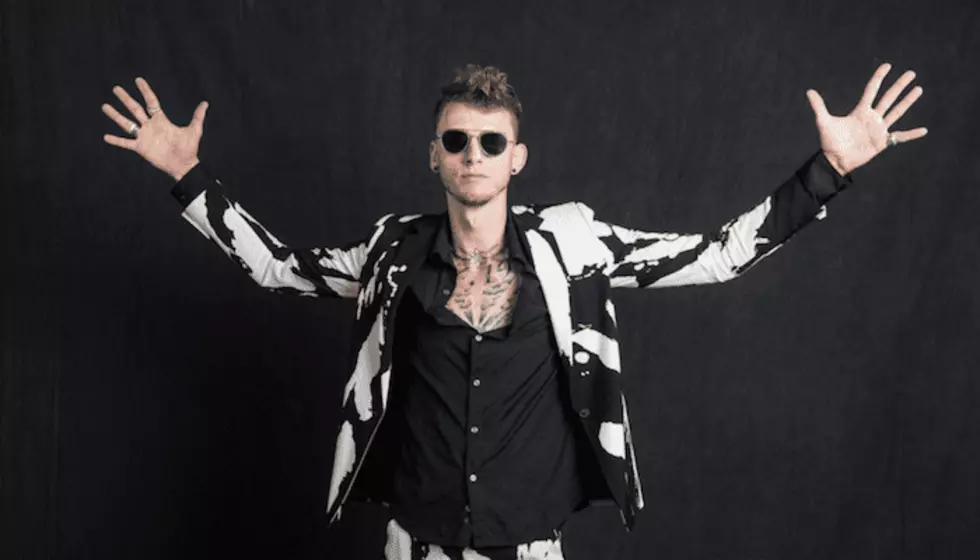 Machine Gun Kelly ditches material for fourth album, starting from scratch
[Photo by: Grizzlee Martin]
Machine Gun Kelly has decided to do away with all of the material meant for his upcoming album. Instead, the Cleveland rapper has decided to turn a new page and start from scratch.
MGK did drop his Binge EP (which included Eminem diss track "Rap Devil") in 2018. However, with his new-found ambition, it looks like we'll be waiting a bit for the next full-length.
The rapper took to Instagram today to share that he reached almost 500 million streams on Spotify in 2018. MGK's Spotify Wrapped also revealed that he reached 33 million fans and had over 25 million hours of listening-time.
However, the rapper also used the post as an opportunity to tell fans that he hasn't stopped thinking about his fourth album.
"Half a billion streams this year," the rapper says in the Instagram post. "Very grateful but I didn't give you the 4th album and I can't stop thinking about that. I finally figured out what I'm gonna call it last night and I'm starting it all over from scratch. This one's from the soul."
While there are no further details concerning the album, we are excited for what MGK has in store for us.
Other Machine Gun Kelly news
Recently, Machine Gun Kelly and Pete Davidson announced that their film Big Time Adolescence would be heading to the Sundance Film Festival. Directed by Jason Orley, the film is a coming-of-age drama. Check out the short synopsis of the film below:
"A suburban teenager (Griffin Gluck) comes of age under the destructive guidance of his best friend, a charismatic college dropout (Pete Davidson)."
Additionally, Machine Gun Kelly's other film Bird Box is hitting Netflix Dec. 21. You can watch the trailer for it below.
What do you think MGK is going to name his forthcoming album? Share your creative ideas in the comment section below!
[envira-gallery id="194356"]