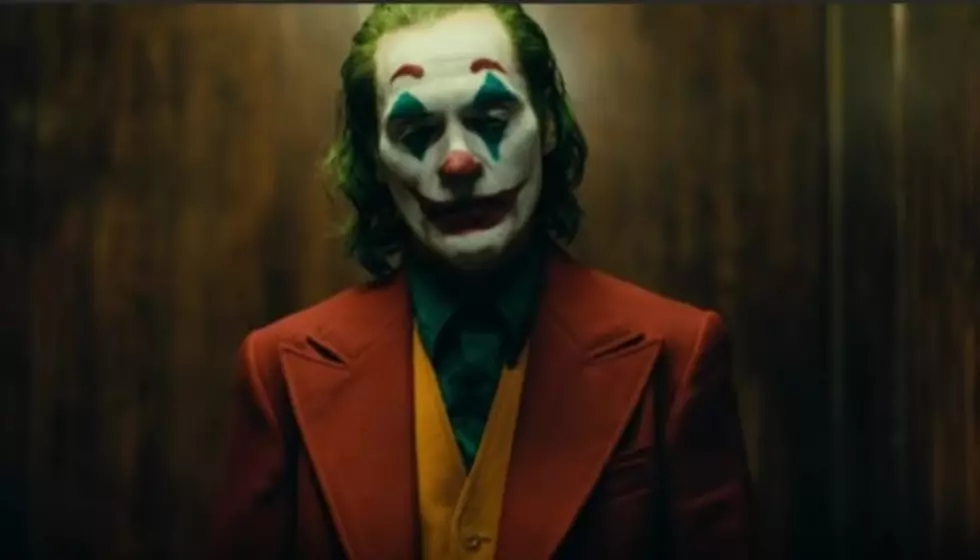 'Joker' becomes new meme with iconic laugh being swapped for others'
[Photo via YouTube]
Joker has made its fair share of headlines and the film was just released Oct. 4. While most of the buzz surrounding the film has been controversial (a full read up is available here) the good people of the internet made something fun.
A certain scene of Joaquin Phoenix's portrayal of The Joker has been glorified as a meme.
It: Chapter Two
Bill Hader
Marvel
Samuel L. Jackson
Spiderman
Anyway, this meme is all over Twitter and we are sure there are plenty of even better ones out there.
More Joker News
30 Seconds To Mars frontman Jared Leto, who starred in Suicide Squad, felt "alienated and upset" by the new Joker film.
Leto played the Joker in the 2016 movie, and Joaquin Phoenix plays the character in the film that dropped last Friday.
According to The Hollywood Reporter, Leto was apparently "alienated and upset" when the film was green-lit, which cost less than $70 million.
THR story focuses on Martin Scorsese, who was initially involved as a producer on Joker and was potentially going to direct the film. However, his representative says that he never intended to direct the film but only produce.
This news is pretty shocking, considering Scorsese has made headlines lately for his criticism of superhero movies. He particularly said Marvel franchise is "not cinema".
"Honestly, the closest I can think of them, as well made as they are, with actors doing the best they can under the circumstances, is theme parks. It isn't the cinema of human beings trying to convey emotional, psychological experiences to another human being," he said of the MCU.
As for Leto, he's previously talked about being open to playing the Joker again. It's already been rumored that he'd be making an appearance in the upcoming Harley Quinn stand-alone movie Birds of Prey. Leto previously teased us that he might be making a cameo in the Suicide Squad spinoff.
"I would definitely play the Joker again," Leto said to Variety. "It all depends on the script and the circumstances as it always does."
Leto also commented on the Birds of Prey rumors, which he kept pretty ambiguous.
"I don't think so. You'd have to ask them," he said, adding "Well, we'll see."
What do you think about the new Joker meme? Let us know below!
[envira-gallery id="194728"]